I've done more shopping at Fry's the past couple weeks than I normally do.  I couldn't pass up the Fry's Mega Sale!  It's still going on through tomorrow, so I thought I'd post some of the deals I've gotten.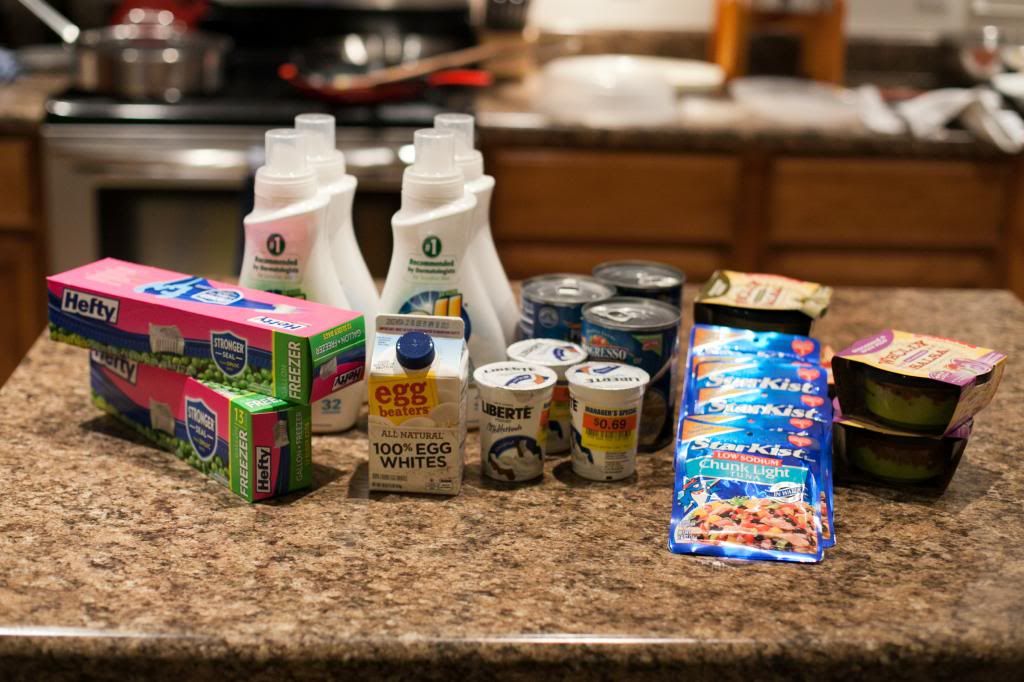 Shopping Trip #1 Total: $7.55
We were nearly out of the detergent, and $1.49 is a great stock up price. Funny story with this one — I left my wallet at home, and I didn't realize it until I had already checked out and used all my coupons. I started to panic, but then I realized I had my checkbook with me. This was probably the first time I've ever written a check in a grocery store! I have never forgotten my wallet at home, but sadly, my brain has turned to mush since having a baby, so this is totally par for the course!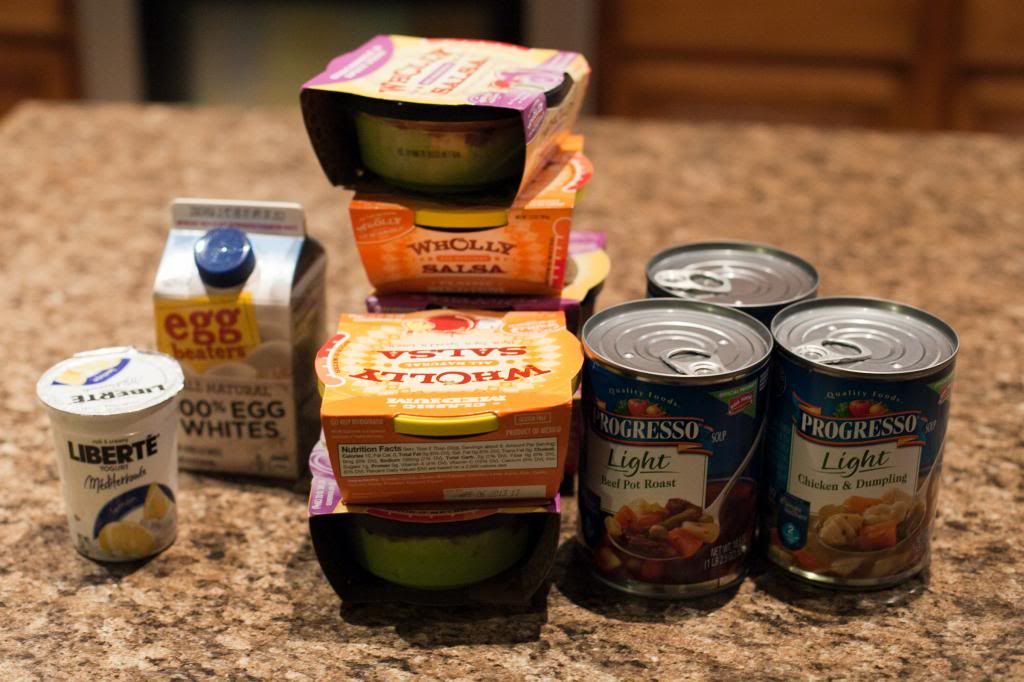 Shopping Trip #2: – $0.37
Not sure how this ended up negative, the total was supposed to be zero.  But I accidentally left off one of the soups, so had to go to customer service to get my $5 Mega bonus credited, and I ended up with a negative balance in the end.
Shopping Trip #3: $7.20
We don't drink Diet Pepsi, but my sister and mom do. So I snatched up the free 2-liters for when they come over. I needed the clarifying shampoo, because my hair has turned into an oil slick thanks to hormones from pregnancy & breastfeeding.  I've tried all sorts of things to strip the grease (even my super expensive clarifying shampoo), but nothing worked until I read online to use the Suave clarifying shampoo.  My initial thought was "Really? The cheap stuff?" And it totally worked! The shampoos were on sale for $0.88 each, and Fry's has an ecoupon right now for $3 off $10 health and beauty items, plus I used this $3 off $10 Suave Hair, Lever 2000 and Degree products. So I got 12 shampoos for $4.56 plus tax.
So I've spent $14.38 on all this, which is a great deal for a bunch of stuff I really needed.  One of the highlights was the 19 Wholly Salsas (actually a mixture of guacamole and salsa) that I got for free. Tony has been going through them like water, which I guess is okay since they were free