If you're interested in future Zaycon savings events in your area (beef, chicken, or fruit), I would strongly suggest registering with Zaycon. They only send email notifications when a savings event is coming to your area.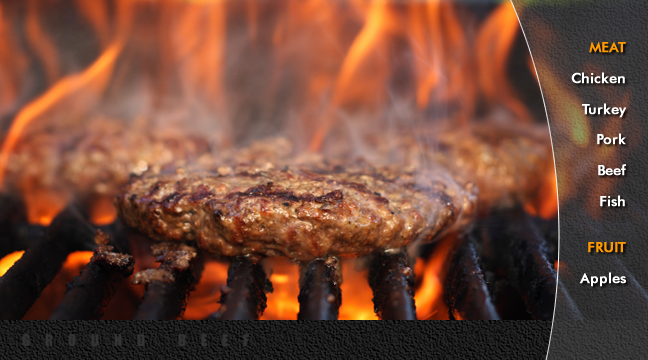 Zaycon Foods is coming back to Arizona for a beef savings event August 23rd, 24th, and 25th.  
They will be selling 40 pounds of fresh (never frozen) 93/7 ground beef for $2.79/lb, for a total cost of $111.60.  Each 40-lb case of beef contains four separate 10-lb chubs, so it would be easy to split with friends.
Orders are accepted until Saturday, August 20th or UNTIL SOLD OUT!
The pick-up locations for the AZ beef event are below:
Mesa
Maricopa
Goodyear
Chandler
Queen Creek
Marana
Tucson
Casa Grande
Peoria
Flagstaff
Chino Valley
Prescott
 For more details, and to place an order, register for a Zaycon Foods account  and click on the tab "Events":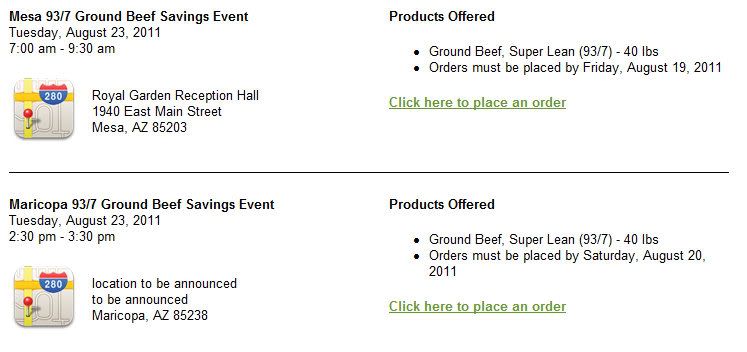 Here are some more details on the beef:
• No chemicals, additives or water added to meat during processing
• Beef is 100% raised in USA
• Processed at a USDA-inspected, state-of-the-art plant employing strict operating protocols (including HACCP) and the highest in food-safety standards
• No antibiotics or hormones
NOTE: The plant pursues a complete monitoring program to test and verify that the meat contains no antibiotics and hormones when processed and fully meets all USDA standards
• Comes factory packaged in 10-pound tubes (or chubs) encased in clear plastic sleeves and is sold in units of 40 lbs.
NOTE: This ground beef comes from GRAIN-FED cattle (not GRASS-FED cattle).