Here's a hokey little promo that may get ya some free American Airlines miles.
Go here and enter your AAdvantage # and "begin the appraisal process."  I actually enjoyed watching the video, but you can skip it if you want. Basically, you'll be offered free miles if you subscribe to AAdvantage email alerts. The terms indicate that you have to be an email subscriber for 3 months, and that the bonus miles will post 6 weeks after the end of 3 months.
I'm already an email subscriber, but I got 1,000 miles just for setting my travel preferences.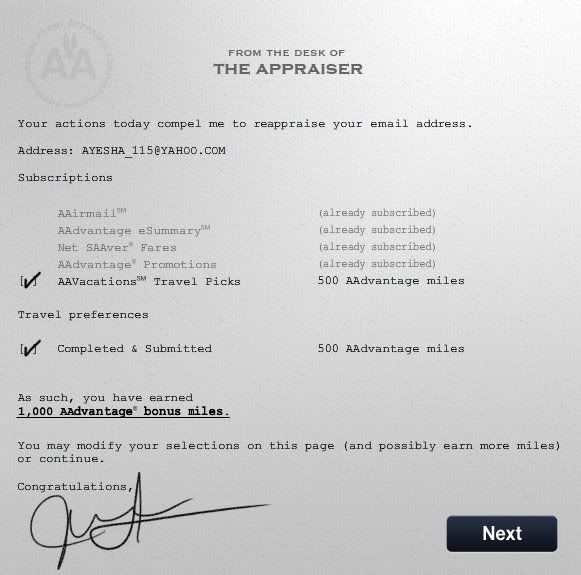 If you're obsessive-compulsive like my sweetie and unsubscribe from every email that comes to your inbox, then you'll make out like a bandit on this one! Tony had unsubscribed from all AAdvantage email alerts, so he got the full maximum appraisal for re-subscribing to them all – 3,000 free miles!