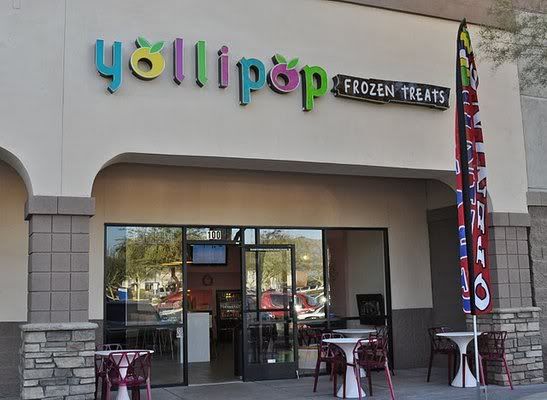 Hollaaaa for my fellow Ahwatukeeans!
Head on over to Living Social to get $10 worth of frozen yogurt, boba, or smoothies at Yollipop for only $5.  Plus, if you're new to Living Social and you use my sign-up link, you can get $5 in FREE deal bucks that will make your voucher FREE!!
For those unfamiliar with the area, Yollipop is located in the Fry's shopping center on Chandler & 40th in Ahwatukee.
Here's how to score your deal:
Go HERE to sign up for Living Social.  You will get a $5 credit if you are a first time registrant.
Go HERE to find the deal in Phoenix. You may have to look under "Nearby Deals" towards the bottom if you don't see it right away.
You know I'm all over this one.
Tony and I are sort of regulars here. Seriously, though, no one else can make red velvet dairy-free frozen yogurt with the right consistency and right proportion of chocolate-to-vanilla flavor like Yollipop! (slightly obsessed)
Here's a Yollipop tip: If you sign up for the Yollipop loyalty program (ask at the register to sign up), and provide your phone # when you check out, you get 10% of your purchase added to your account, that you can apply off your next purchase.