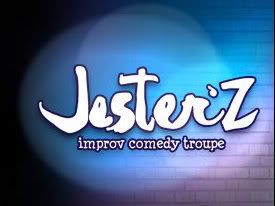 Here's another fun birthday freebie to add to the list.
Jester'z Improv, 7117 E. McDowell Road  in Scottsdale, is offering a free ticket ($12 value) to guests who come within six days of their birthday.
They have live performances every Friday at 8pm & 10pm and Saturday at 6pm, 8pm & 10pm. There is no drink minimum, so your show will truly be FREE! (note, the theater does not serve alcohol)
To get your free ticket:
1. Make reservations for a show within 6 days of your birthday: 480-423-0120
2. Bring identification to prove that it is your birthday or 10 people that will verify it is your birthday.
3. Enjoy the show!