A big shout out to our friends Jenn & Stefano, who so generously donated their extra grill to us! (after taking pity on us on a Facebook thread, where we said we didn't have one, hehe)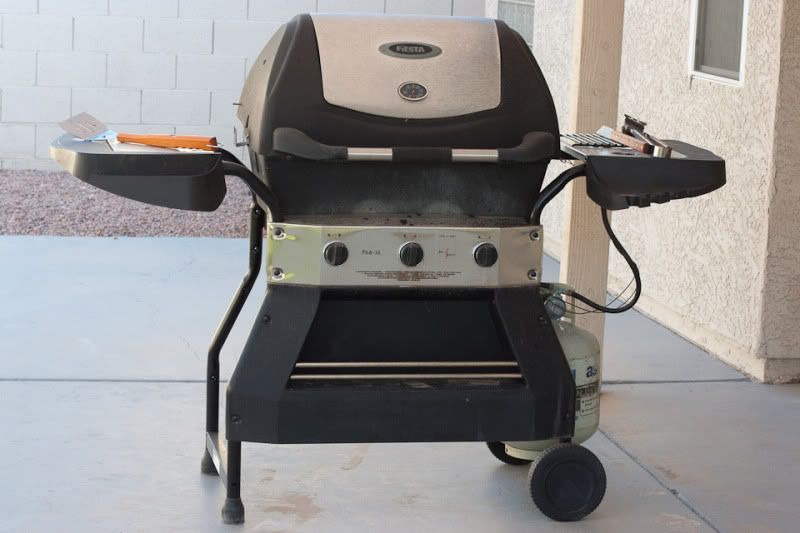 We got it up and running, and it works great! Thank you so much! <3
Last night we grilled our first salmon. Let me just interject here, and say thank goodness for youtube. Or else I would have made a hot, sticky mess of the fish. Who knew you're supposed to spray the grill with non-stick cooking spray first? Hmm. Maybe everyone. Obviously, I'm the novice griller.
Thankfully I'm also anal and won't do anything without researching it first…(this is where Tony rolls his eyes, and says, just do it and FAIL already!)
The verdict? WOW! So quick, so easy — this will come in so handy during the summer months when we don't want to heat the kitchen up. Plus it's hard to keep fish this moist without baking for looooong periods of time.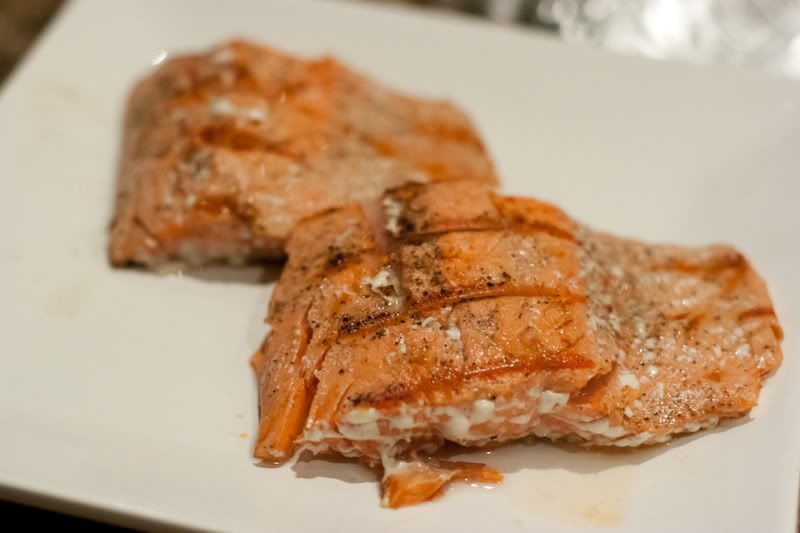 Also, that white stuff? That is just coagulated blood proteins, similar to the albumen in egg whites. I always wondered what it was when grilling on my GF (just assumed it was fat), but decided I'd better check before posting a picture of my "fatty" fish