I just got the East Valley edition of the Savvy Shopper in my mailbox this week, and it came with a couple decent coupons this time!
There's a coupon for a FREE regular burrito. No purchase necessary, Expires 3-31-11.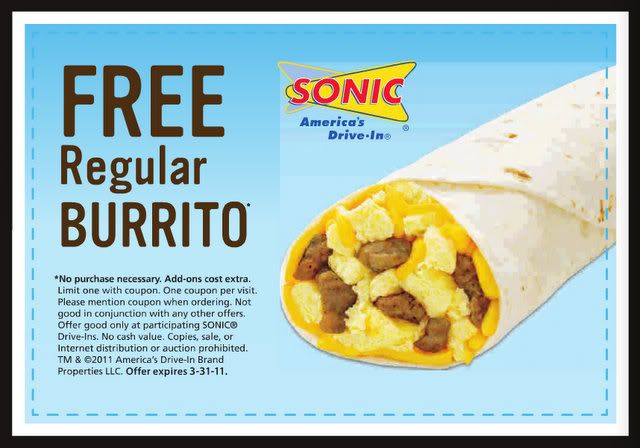 Also, there's a coupon for a FREE MVP Haircut Service at Sport Clips, for first-time customers.  Must reside within these zip codes: 85226, 85044, 85048 & 85045. Expires 4/30/11.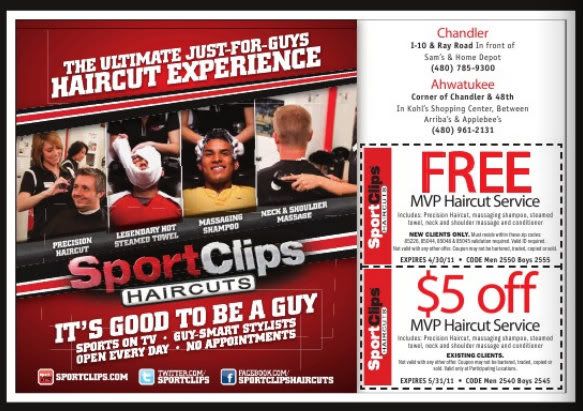 Tony actually gets his haircut at Sport Clips all the time.  I've set him aside the $5 off coupon for existing customers.  They have a free neck trim service too, which he does not use, but seriously should!