Don't forget, you have until tomorrow (3/16) to order your Zaycon chicken, for pickup this Friday in Phx and Saturday in Tucson! When they run out of supplies, they stop taking orders, so best to order early!
I just ordered another case. The total for me came to $65.53, including tax. That ends up being $1.64/lb…for fresh and tasty chicken! Mmmmm
The timing is a bit inconvenient for me this time — I'll have to leave work to go pick up the chicken, but I can't wait to make some fresh breasts for dinner Friday night
++++++++++++++++++++++++++++++++++++
How to Order Zaycon Chicken Breasts in 5 Easy Steps!
Step 1: Place an order.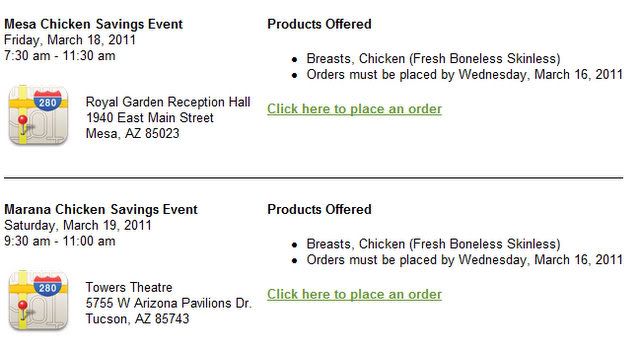 Step 2: Pick up your case of chicken on assigned delivery date (Friday for Phoenix, Saturday for Tucson). Note in the picture how you just drive up to the truck, and they place the case in your backseat.  Super quick and painless!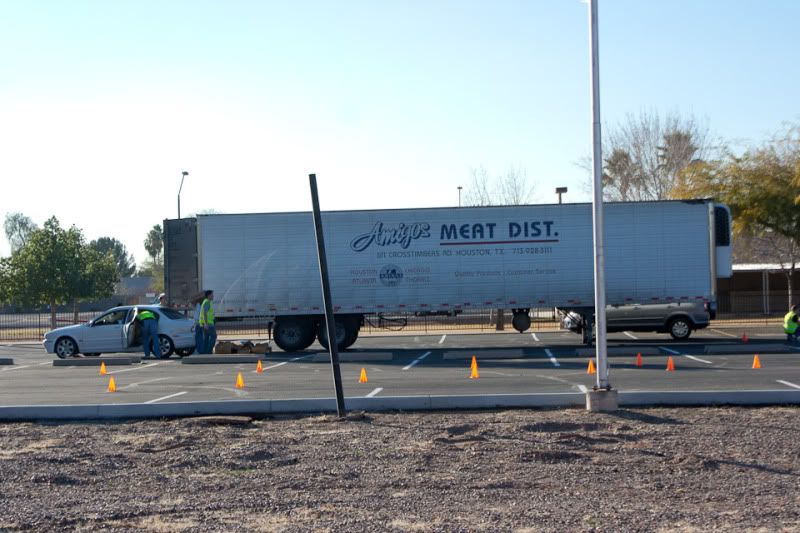 Step 3: Take the chicken home with you.  To get an idea of the size, here's Tony with our first 40 lb case of chicken. The box did fit in our refrigerator — we had to refrigerate for a day until we could process it the next day.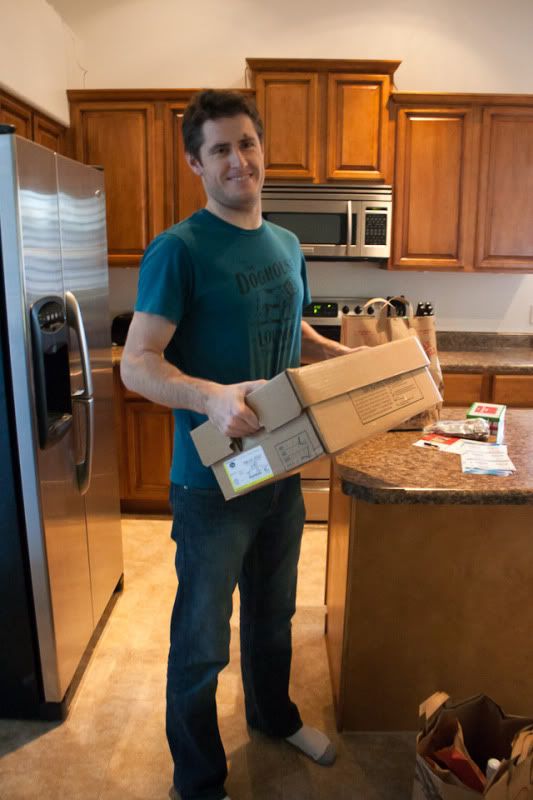 Step 4:  Process the chicken.  It took Tony and I about an hour to trim all the breasts, and then I spent a couple hours chopping, prepping, sealing, and freezing. I froze some whole, some poached and shredded, and some chopped and marinated.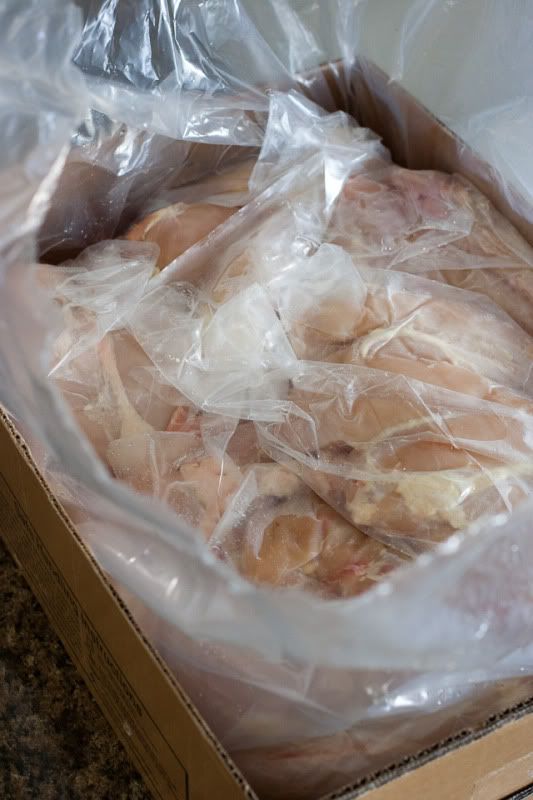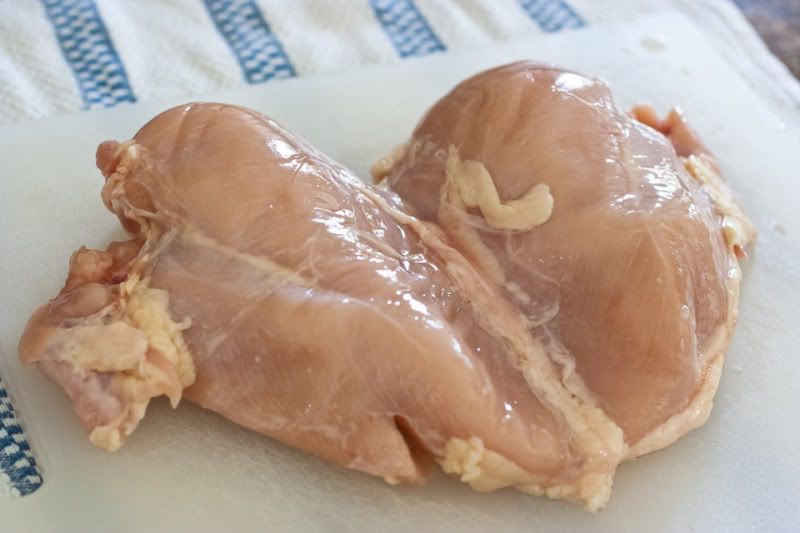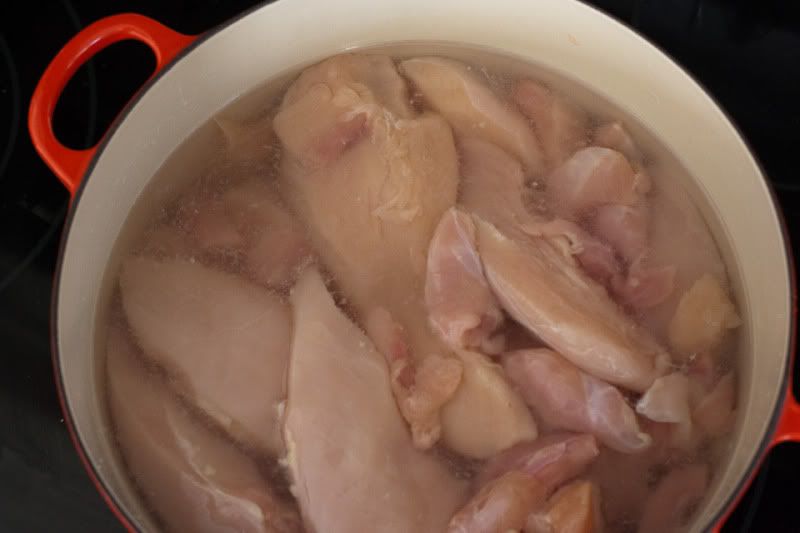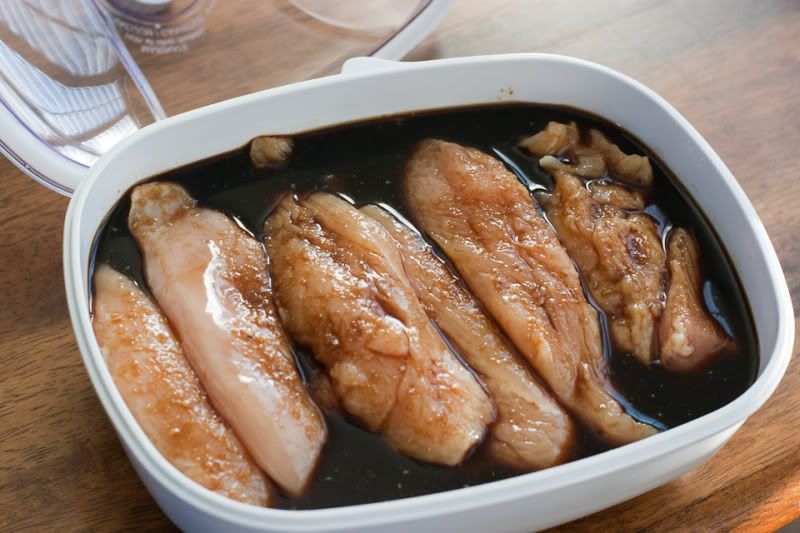 Step 5: Cook and eat!  Num num num num.