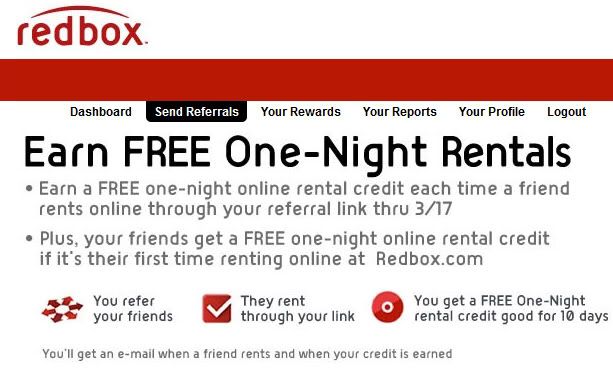 Redbox has a new referral program. If you click on my link and it's your first time renting online, then you get one FREE online rental credit good for 30 days (after your initial purchase — so your second movie will be free).
Also, each time your friends sign up through your referral link, then you get a free online rental credit good for 10 days.
I just signed up, ordered my movie online, and immediately got an email indicating I earned a free rental on my next purchase. I checked my account, and sure enough, I have a credit good through 4/09/11. So, essentially, you get two movie rentals for a buck if it's your first time ordering.
You have through March 17th to refer people and earn FREE credits. If you're interested, sign up here: Redbox Refer-A-Friend Program.