I made a quick trip to Fry's and Safeway this afternoon.
Right now at Safeway, if you purchase $50 or more in gift cards and a bouquet you get a free $10 coupon off your next order.  Since I needed to buy something off Amazon anyway (for our bonus room/gym makeover), I stopped at Safeway and purchased two $25 Amazon gift cards and a $4.99 bouquet.  I was at the customer service desk and there was no catalina machine, so they gave me a $10 gift card instead.  So first stop was a $5 moneymaker for me!
Plus I have some lovely yellow Sennas Alstroemeria to cheer me up.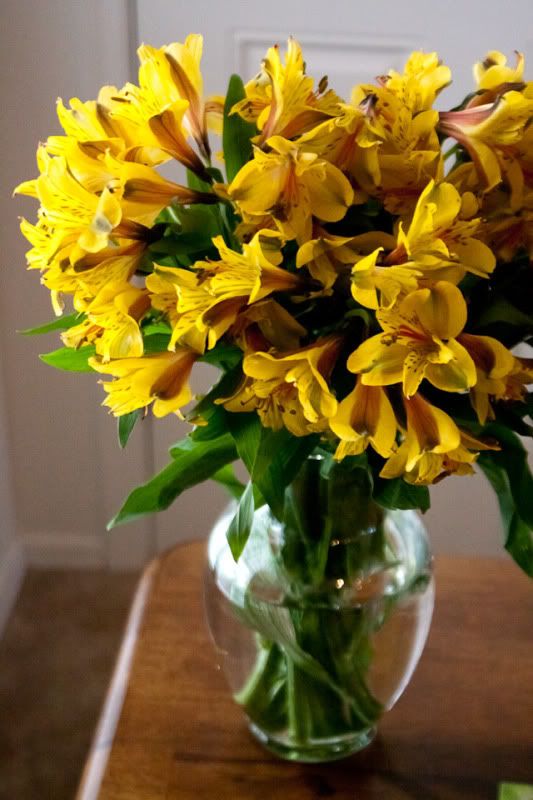 Next stop was Fry's where I threw together a couple batches of Mega Promo items.  I desperately needed the cling wrap (full price, ouch) and the Jet Dry ($0.49 each after Mega Sale and coupons). The dozen wings were a nice treat for Tony to snack on while watching the Super Bowl (free after $3.96 ecoupon, thanks to Juli for the heads up!).  I wasn't holding my breath, since my local Fry's cashiers are coupon nazis, but the cashier actually just ran most of my coupons through, including the $1.50 printable for the Wholly Guacamole. No beeping either! They're currently on sale for $1.00 each, so each one gave me $0.50 overage.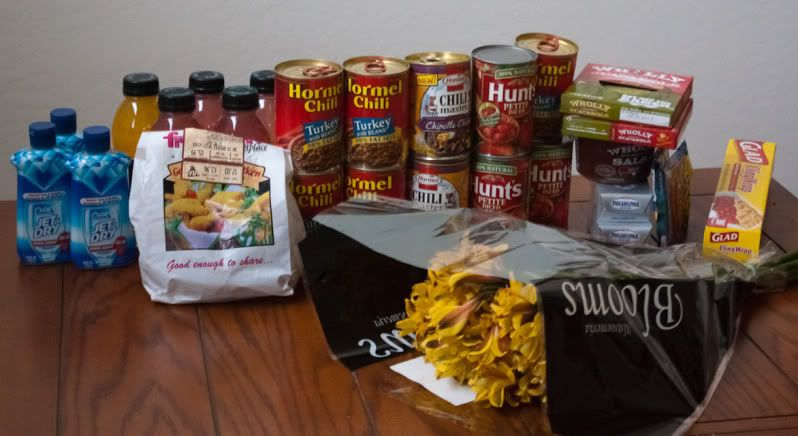 My total at Fry's (everything pictured, minus the flowers) came to only $5.66.
So overall, the two trips were nearly a wash, and I ended up paying just under a buck for everything, including tax! Not bad.
I don't have a lot of time for planning mega coupon runs these days, but promotions like the Fry's Mega Sale are too good to pass up.