A beautiful mind has been lost. A beautiful spirit lives on.
My grandfather passed away peacefully in his sleep Sunday night. After three months in the hospital, it's been a long battle but thankfully he's at peace now.
My grandfather was a supremely intelligent man, with handsome Jack Nicholson good looks, and understated pride.  I have so many wonderful memories of conversations with my grandfather. I will love and cherish his memory forever.
It was heartbreaking to watch my grandpa, with his beautiful mind, suffer these past few months.  But it gave us the time as a family to tell him how much we loved him. And my grandpa was a well loved man.
I urge each and every one of you to go hug every member of your family. Tell them you love them often, please. My family was so very fortunate to have the chance to shower our grandfather in love before his passing.  We don't always get this chance.
And never, ever forget: family comes first. Don't let work or school or money or petty fights get in the way. Because when we leave this world the most important legacy we could ever leave behind is a family that knows we loved them.
xoxo
Heather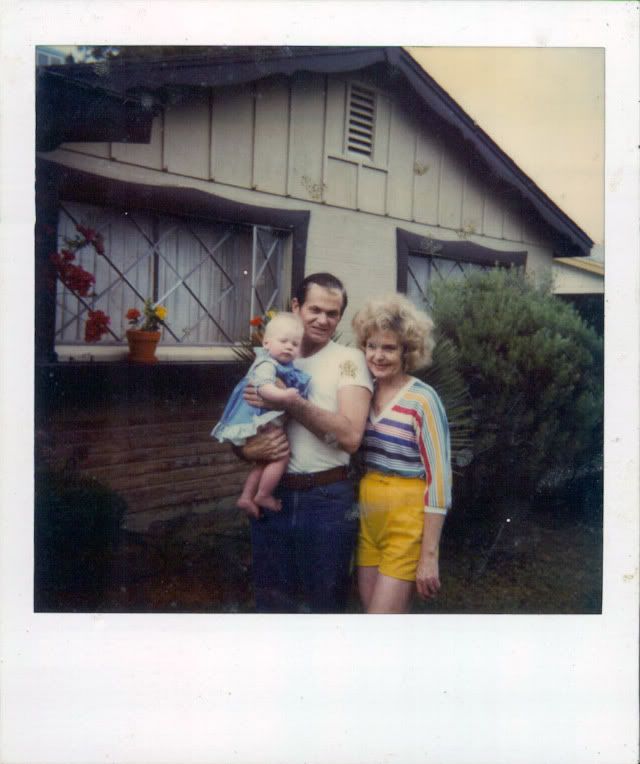 My grandpa holding me as a baby