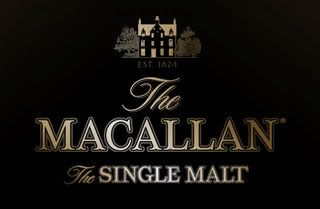 Since I'm known as the liquor rebate sponsor around these parts, I figure it was only apropriate that I post about a free scotch tasting event .
Macallan is hosting their annual private tasting event called "Celebrate The Macallan" in cities across America. The event lasts 1 1/2 hours, and from reviews of past events it sounds like you get to taste 5 different Macallan single-malts: 10yr. Fine Oak, 12 yr original, 15yr. Fine Oak, 17 yr. Fine oak, and the Macallan 25yr.
Since I've only ever tasted Glenfiddich and Glenlivet, I'm looking forward to learning more about what makes Macallan so special.  I appreciate scotch, I just can't justify the expense of drinking it more regularly!!
Go here to see if there is an event in your area.
For all you locals, there is an event in Scottsdale every night from 2/15 — 2/18. Each day has a 6:30 PM – 8:30PM tasting and an 8:30 – 10:00 pm tasting.
The location is:
Talking Stick Resort
9800 East Indian Bend Road
Scottsdale, AZ
I've already RSVP'ed! I'll let you know how it goes