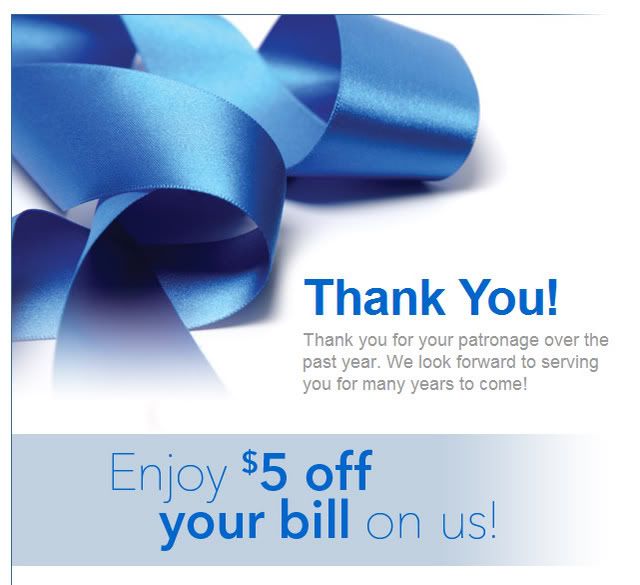 My girlfriend gave me the heads-up that she had received a $5 coupon off her next bill in her email. The subject says:  Thank You From Cox. She says she got it last year too!
I was sad, because I immediately went and searched my email and didn't find anything from Cox. Dang, it must be targeted!
A few days later, I got what looked like another piece of junk advertising from Cox in the mail. I opened it up, and it was a $5 coupon off my next bill! Sweet!
If I had not known to be on the lookout, I would have probably tossed it out without opening it. That's probably what I did last year
So check your Cox email account, or your mailbox, and see if you get a Thank You gift from Cox, too!