The good folks over at Plentiful Pantry sent me a whole box of goodies to try!
First of all, I have to say, the packaging is so stinkin' cute! These would make the perfect gift for someone, wouldn't they?
Now, everyone who knows me personally knows that in the kitchen, I'm less of a Sandra Lee "semi-homemade" kind of gal and more of an everything-made-from-scratch Smitten Kitchen kind of gal.  My food motto can be pretty much summed up as "Processed bad, fresh good." But we ALL have busy nights, when following a long, complicated recipe just isn't in the cards.  I can certainly appreciate quick and easy meals. Tony calls this "emergency food" — aka what he cooks when I'm not around to make dinner.
The thing I love most about all the Plentiful Pantry products is that  they only require 2-3 ingredients.  For example, for the key lime cheesecake bars, you just need hot water, cream cheese, and butter — all ingredients I had readily available. (Thanks to the recent sale at Fry's, for providing me with a surplus of free cream cheese!).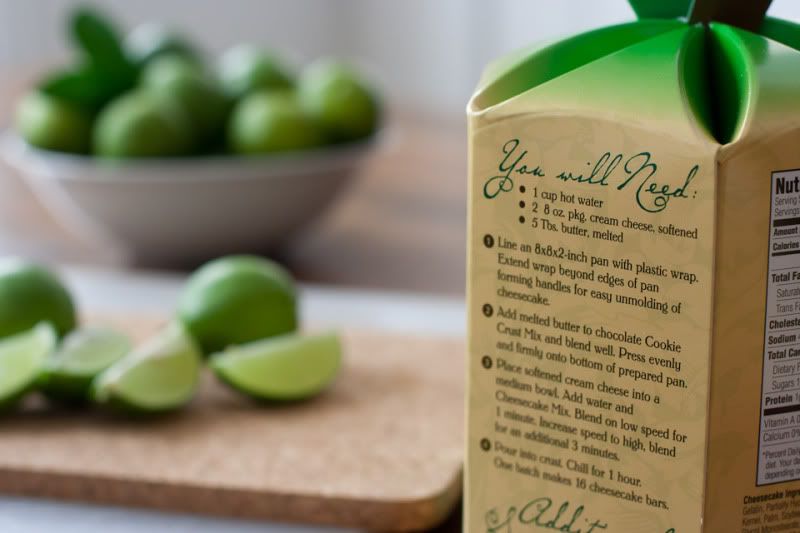 They recommend you line your pan with plastic wrap, and I'm so glad they did!! This made it so easy to serve the bars, and keeps the pan clean too!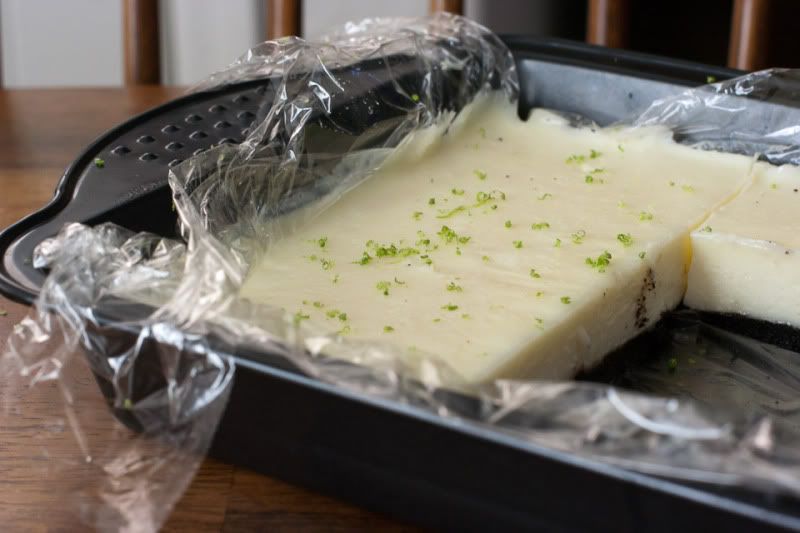 And here's a mouthwatering picture of the final product.  Can you believe that it's no bake? This would be such a great dessert to have on hand for last-minute guests. It looks fancy, but only takes you 5 minutes to whip together.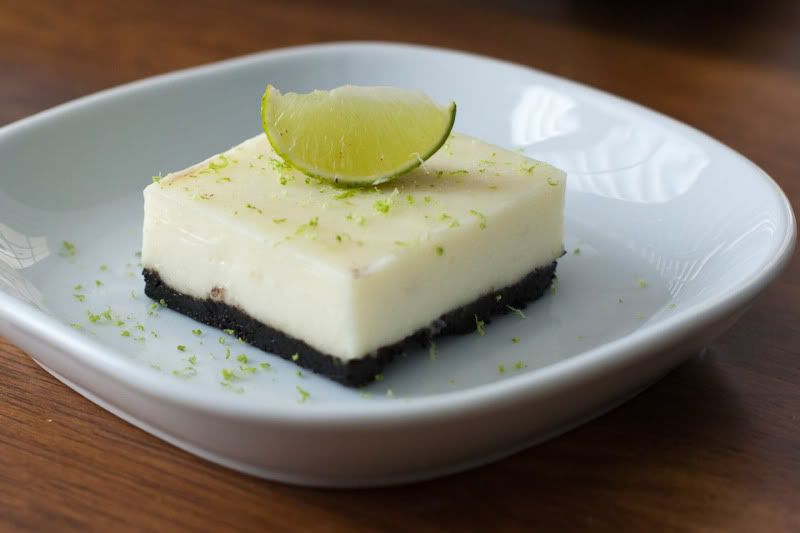 I also made the pumpkin cobbler, because I love all things pumpkin.
These are exactly what I needed to get in the mood for fall!  You only need a can of pumpkin, butter, and water.  I had recently stocked up on Libby's, so I was all set! I also chopped up and toasted some walnuts and added those to the topping mix.  The final product essentially tasted like pumpkin pie bars. All ooey and gooey, and just plain yum.
I was a bit concerned by the pools of melted butter that they instruct you to put on top of the cobbler. 6 tablespoons seems like a bit much, and to be honest, could probably be cut way down. I wanted to do a thorough review, so I followed the instructions to a tee — and sure enough, after 70 minutes of baking the cobbler came out looking (and tasting) just fine. My arteries, on the other hand, might never be the same.
We also tried the Chicken & Dumplings.
And wowsa. I have to admit, I wasn't expecting much after only 20 minutes of cooking.  The only recipe I've ever made before was this one. It came out soooooo unbelievably good. Like oh-my-god-why-didn't-I-grow-up-in-the-south good. But it took, uuuh, 5 hours to cook? The sad thing is, I'm not exaggerating. I can honestly say that chicken & dumplings is probably the most time-consuming recipe I've ever attempted.  So, I laughed when I saw the box of soup, thinking how can it possibly compete with Smitten Kitchen?
I'll tell you how.  It requires 1/1,000,000th of the effort!! So worth it!  All you need is a can of chicken (I thawed some pre-cooked chicken that I had shredded and stored in the freezer for quick and easy meals), some water, and milk. It comes together in less than 30 minutes.  Now chicken & dumplings can be a weeknight meal! And at $6.50, it's one of the best bargains on the site.
Although the website says it serves 6 — I think 6 people might starve on this. 3-4 is probably a better estimate.  Also, we found that the soup & dumplings were just a tad on the salty side for our tastes, but not enough that we didn't enjoy our meal!
GIVEAWAY TIME!
Now it's your turn to try a Plentiful Pantry product!
Tony and I clearly preferred the key lime cheesecake bars, but the pumpkin cobbler is just so darn festive, that I'm going to let the winner decide.
To enter:  Just leave a comment at the bottom of this post telling me which you would rather win:
No-Bake Key Lime Cheesecake Bars: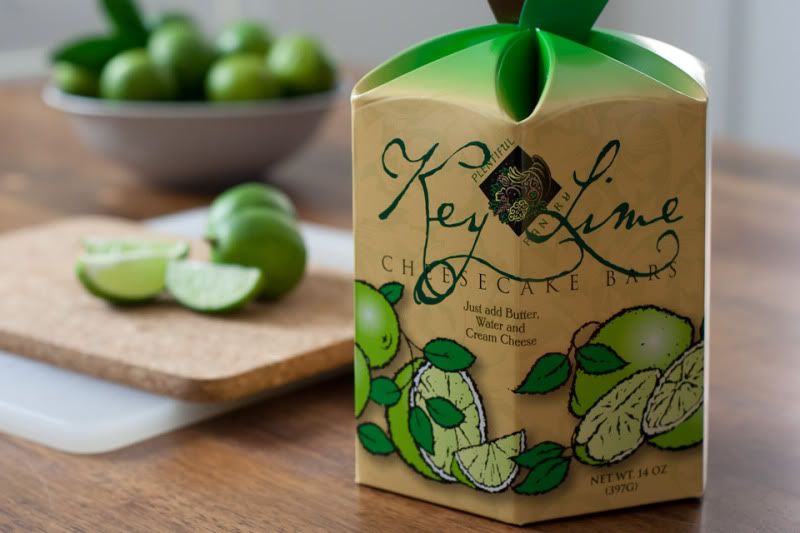 Or ooey-gooey Pumpkin Cobbler: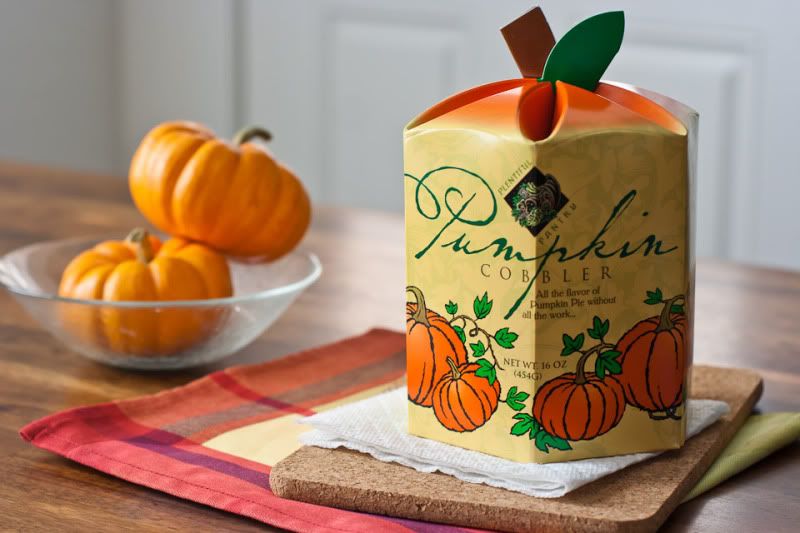 Honestly, they're both face rockin' good, so you can't go wrong either way
The contest ends Friday, October 22nd at 7pm AZ time.
BONUS CODE!!
Also,  all my readers who shop at Plentiful Pantry can get 25% off the entire site using the code LANY25 through October 31st!!
If you're in the mood for some down home chicken 'n dumplings or some easy no-bake desserts, then you know where to get your fix!
Disclaimer: I was given the box of goodies to sample by Plentiful Pantry. All opinions in this post are 100% my own. <3