The winner of the Plentiful Pantry giveaway is comment #6!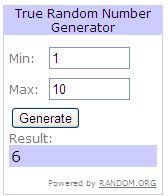 Congratulations, Trini!
I'll be contacting you to get your mailing address, so we can get that pumpkin cobbler on its way.
Don't forget, if you want to order from Plentiful Pantry, you can get 25% off your entire order through October 31st with the code: LANY25. Those cute little boxes would make the perfect gifts, and since they only require 2 or 3 ingredients, they're a great time-saver!