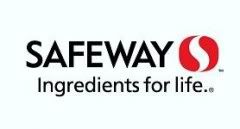 Thanks to everyone who entered my giveaway for the $100 Safeway gift card! It sounds like my readers know how to snag a good deal!  I had a blast reading through everyone's entries.
Now for the lucky winner. Drumroll please…
#13!!
(Who says the number 13 is bad luck?!?)
Congratulations to TRINI!! Her favorite deal was the laser hair removal through Groupon and all the liquor rebates she used for her wedding (isn't that a great idea??)!