Tony and I finally got around to making a trip to Total Wine to pick up our rum for the $60 Rebate. They definitely have killer prices on Bacardi. My total came to $62.24 after tax. After the $60 rebate, I'll only end up paying $2.24 total for 6 bottles.
Check out my receipt!!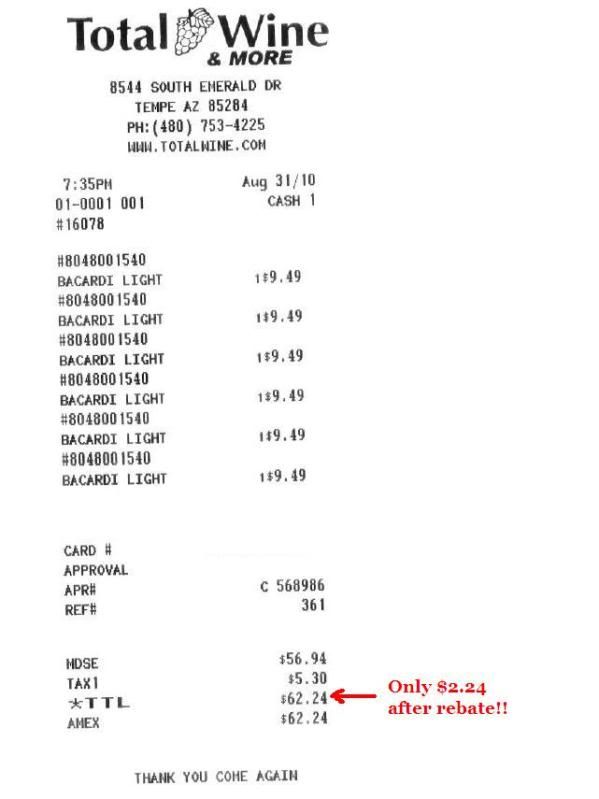 We each picked up 6 bottles, for a total of 12 bottles.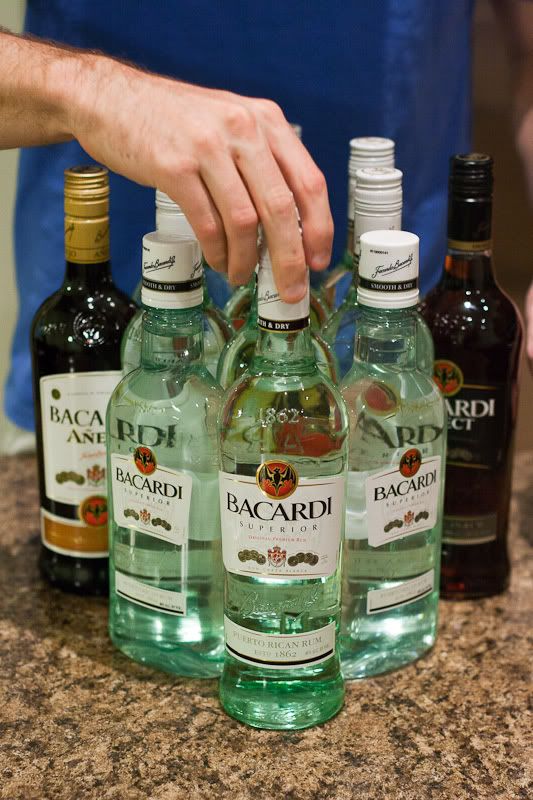 Tony decided to try the "Anejo"  and "Select" varieties. I'm not a fan of anything other than the silver variety, so that's all I got, but they had quite the selection of flavors. Dragonberry flavored rum, anyone?
Now we have 12 bottles of rum to go with our 16 bottles of Smirnoff.  We could have quite the party.
Has anyone else taken advantage of this rebate? It's good through 9/15, so you still have time!