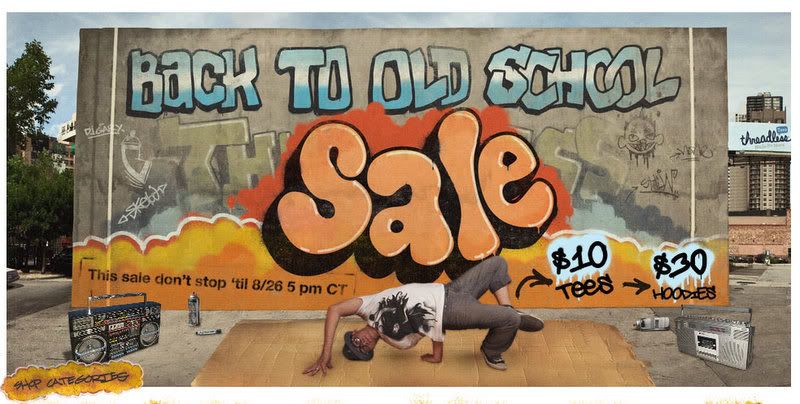 Remember Tony's favorite brown t-shirt? The one that does NOT match his grey plaid shorts?  The one that instigated this post?
Well, I originally purchased it from my favorite online t-shirt site, Threadless.
Right now, they have their regular tees on sale for $10, just in time for back-to-school shopping!!!
Tony doesn't need any more t-shirts, really. I recently spoiled the boy with a bunch of new graphic tees from J. Crew (my other favorite place to score  men's tees). But for $10, how can I resist?!?!?!
I'm thinking I like this one. And this one. Oh dear me. This one too. And I've always liked this one.
P.S. Everyone that loved Tony's haiku shirt can find it here.  In keeping with the nerdy theme, I really like this one too.  Both are part of the "Classics" collection, and both are currently on sale for $15.