Have you been wondering where I've been?
Do these pictures give you a clue?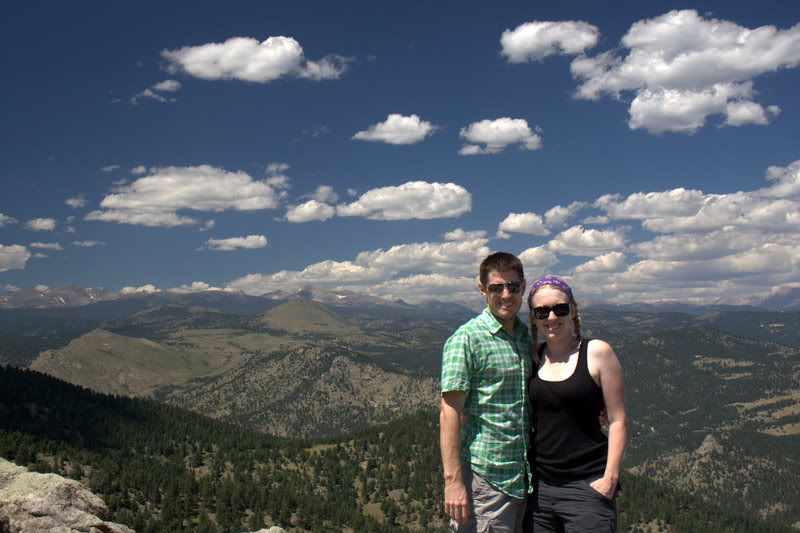 If you guessed "Colorado" — you'd be correct! The first picture was taken on top of Flagstaff Mountain in Boulder and the second was taken at Bear Lake in Rocky Mountain National Park (RMNP).
I had a business trip to Boulder, CO for a couple of days, and Tony joined me for the latter half of the week for vacation. I lived in Boulder one summer, and I absolutely LOVED the time I spent there. This time of year is particularly gorgeous.  The weather is perfect!
I wanted to show Tony all my old haunts, and take him to Rocky Mountain National Park (RMNP) for his first time.  I had the week all planned out, with lots of hikes and camping and picture-taking. Then Tony showed up sick. Coughing and hacking and whining sick. There went all my plans!! We tried to camp out one night, but Tony's condition only worsened so then we shacked up in a hotel for the remainder of the trip. Oh well.
The good news is that he's healthy again — just in time to go back to work tomorrow!! Grrrr.
Anyways, it's time for me to go wade through my piles of mail.  Hope everyone enjoyed their weekend!