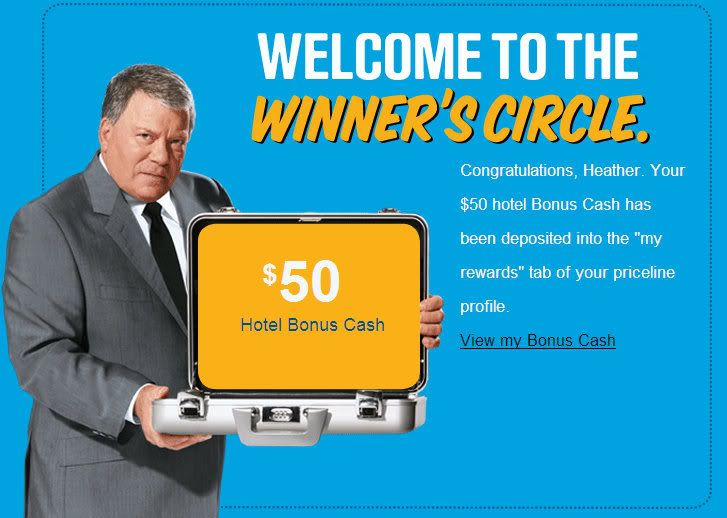 Priceline is offering a $10 per room per night discount ("bonus cash") valid on bids for 2 to 5 nights.
The booking needs to be made by July 27 on 3-star, 3.5-star, or 4-star hotels for travel through June, 2011.
Just visit the bonus site and enter code IMISSU and Priceline will deposit a coupon called "$50 Hotel Bonus Cash" into your account.  One coupon per e-mail address/account.
Tony and I had great success with using Priceline to book a 4-star hotel for our trip to Boston (we were upgraded from our original bid on a 3-star).  I found this forum extremely helpful for looking up examples of winning bids so you know what prices you can expect.
I'd imagine you'd be able to get some rock-bottom bids for Phoenix hotels/resorts right now due to the summer off-season.
Just remember, Priceline's Name Your Own Price reservations are non-refundable, so make sure you're willing to pay whatever price you bid (and don't forget about taxes, you'll have to pay those as well).