Tony's nephew, Mason, turns one today. We celebrated his first birthday yesterday in Glendora, CA at a Hawaiian themed party.  Here are a few candid shots that I took at the event.
Mason is all about pointing right now. It's a super quick point, though, so it was hard to capture on camera: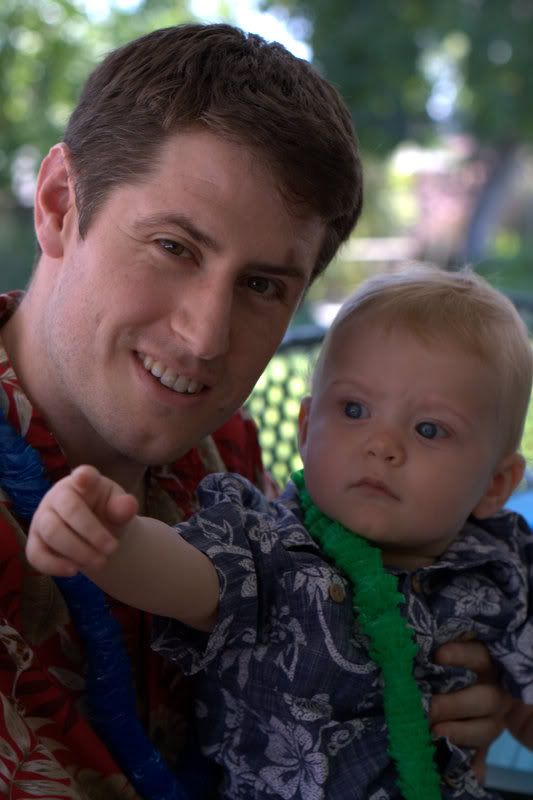 Here's a close-up of those gorgeous baby blues: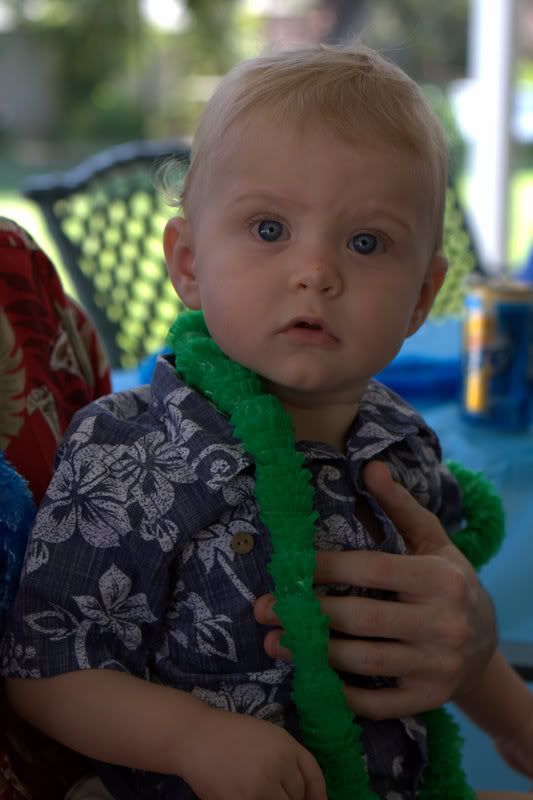 Katie, the little guy's grandma, looking very bright & cheery in her Hawaiian garb:
Here's the birthday boy going to town on his own Mason-sized cake.  He was verrrry unsure of the feel of the frosting at first, so he poked at it and took little dainty bites. 
Here is the happy guy with his mommy, on his way to go get hosed down: