Hope everyone is enjoying their holiday!  Tony and I took another road trip up to Durango to visit with my family.  This time we brought my sister who hasn't been here in 8 years.
Last night, we went to the Bayfield fireworks show with my cousins, and it was quite the entertainment.  They actually put on a really good show for such a small town. 
We were all rockin' some pretty crazy 4th of July get-ups.
Hannah was quite patriotic in her wig:
While Tony was groovin' to the music with his glow headband: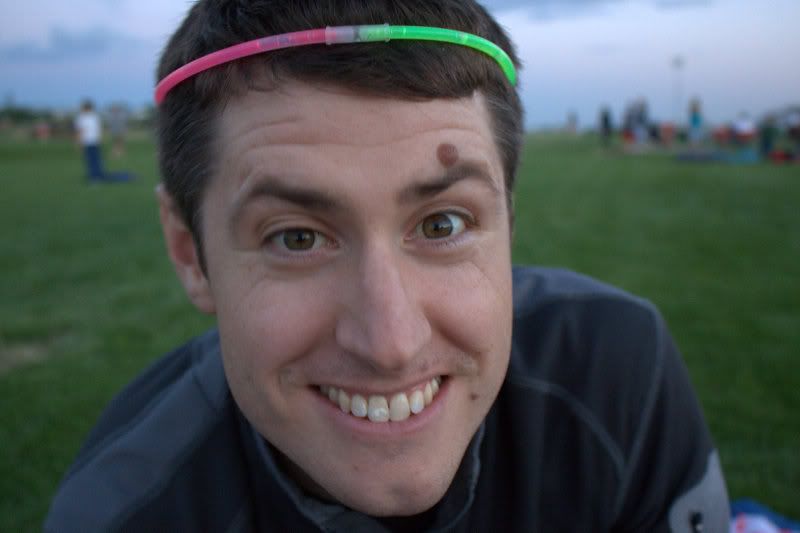 To keep my cousin Madison from getting scared, we named the fireworks after Disney princesses. We ran out of princesses, so then we started naming them after people we knew.
This pretty purple one was Jasmine: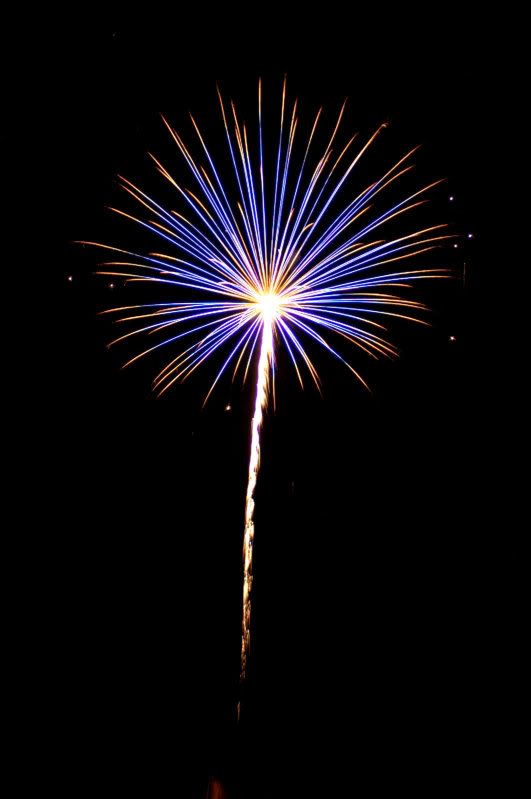 This one was Tinkerbell: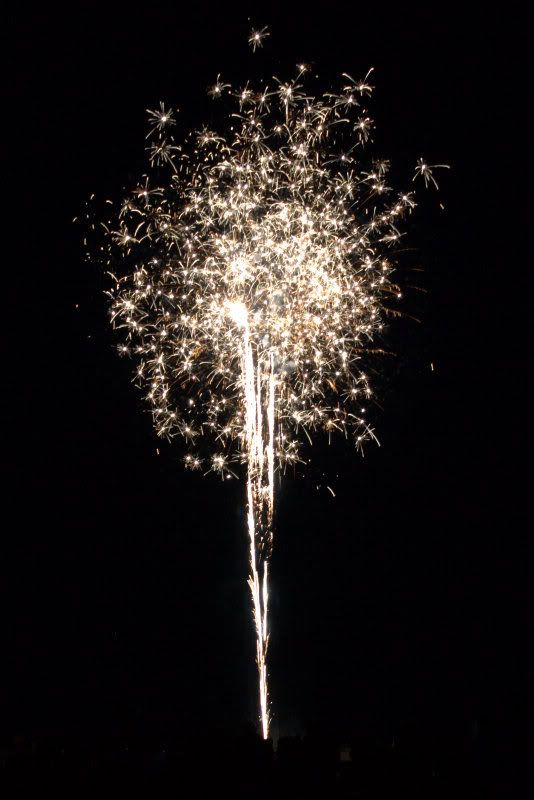 The best quote of the night came from 2-year-old Violet after a particularly loud firework:
<BOOM> "That sounded like Papa's toots!!"