We made a late night run to Fry's to take advantage of the killer deal I posted about earlier.  Tony and I each purchased eight bottles of Smirnoff Vodka, so I'll send in for two $50 rebates.
The cashier asked us "If we held a lot of parties or somethin'." I can see where you'd get that idea. We must have looked like a couple of lushes with 16 bottles of Vodka and nothing else. Lol.
Me and my loot:
Yup. These are the kind of deals Tony is glad to be apart of: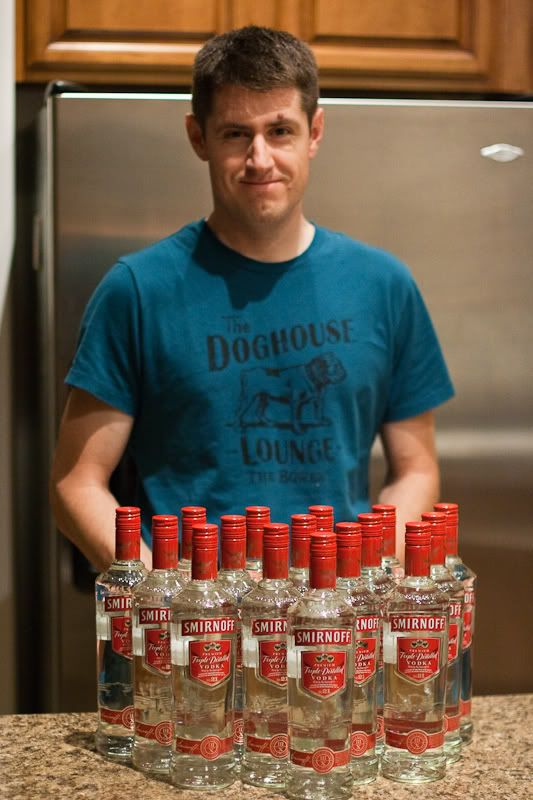 Total spent after tax: $65.58 per person. After the $50 rebate, that's $1.95 per bottle.