Meet Peanut and Viking.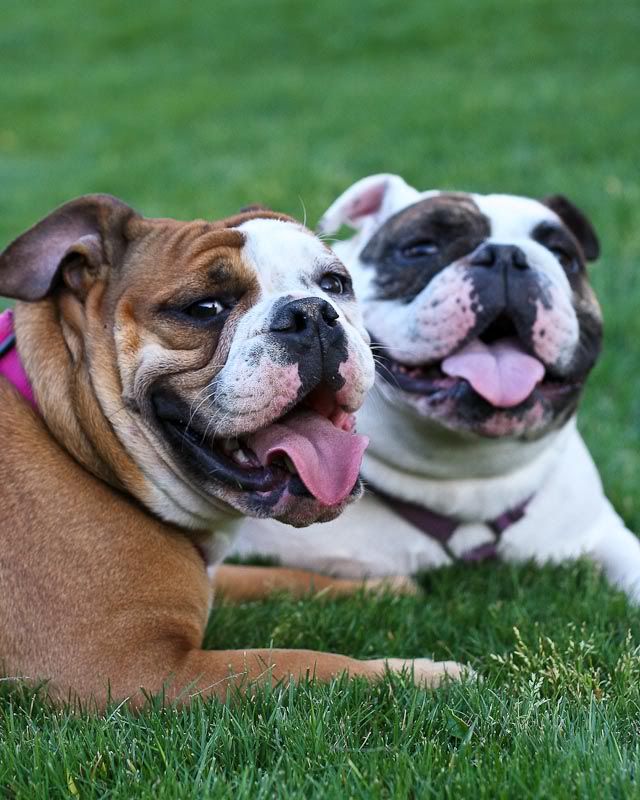 Now, Hoon Hoon, don't be jealous. Just because I have a friend with two of the most adorable bull dogs ever.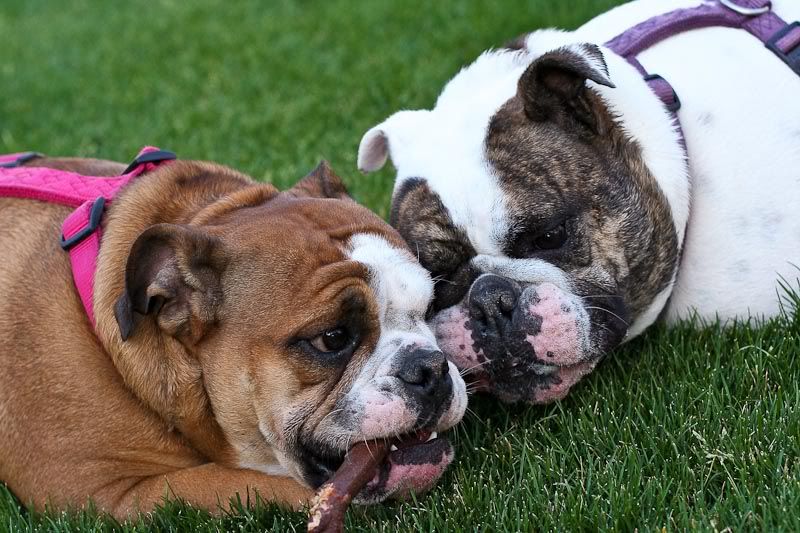 They could have fought over this stick for hours. Or at least until Viking passed out from exhaustion.
They're both young pups, but Viking is "the grandma" while Peanut is a little wriggling ball of never-ending energy. Viking's the only one that would sit still long enough to pose.
Now that's a mug only a momma can love.