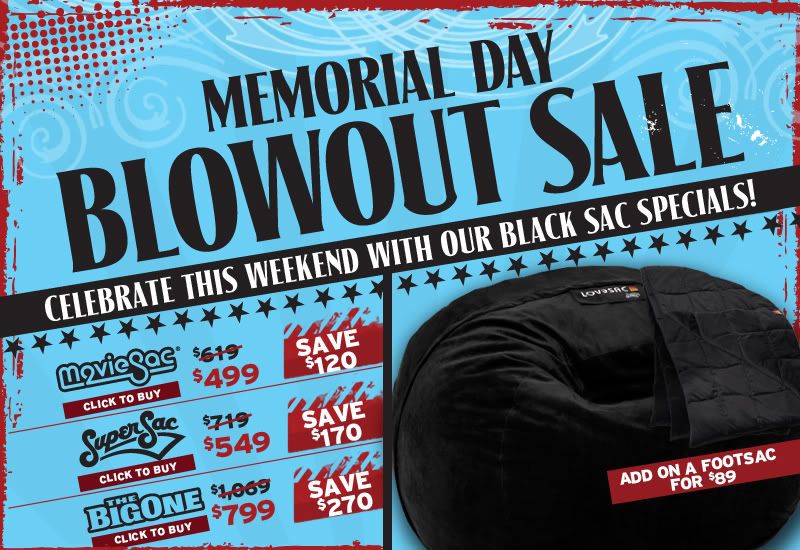 Heads up to all those coveting my LoveSac:
It's time for the annual LoveSac Memorial Day Blowout Sale! This week only we're featuring killer deals on a customer favorite: Black Velvish Sacs! Velvish is by far one of the softest and richest fabrics in the line. With a velvety-soft hand feel, and deep suede-like nap, it is far more resilient and stain-proof than traditional velvet, and thicker and loftier than MicroSuede.

For anyone who has ever wanted a genuine LoveSac, this is possibly the best sale we'll have.
Looks like you get free shipping too. 
I bought my LoveSac insert on Craigslist, but I did buy a brand new microsuede cover at the AZ Mills store during a Labor Day sale.  If buying a "used LoveSac" creeps you out, now might be the time to purchase a brand new one. Take it from me, hauling a 6′ already fluffed sac is a real PAIN, so free shipping to your house would definitely be nice.
Here's my LoveSac in action at a recent dinner party: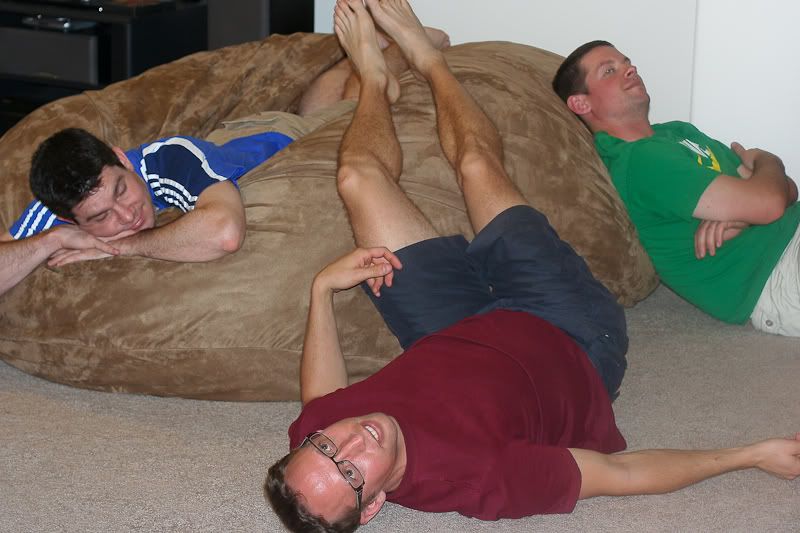 Those are some content boys. Errr, excuse me, men. (They're also single, ladies…And very eligible
)