So have y'all heard of Jasmere? I just recently learned about it myself.
It's very, very similar to Groupon, in that they have a new deal featured every day. Except there's a twist with Jasmere — the more people that buy the daily feature, the lower the price drops!! They don't charge your credit card until the feature is over, so what starts out as a great deal could get EVEN better!! It's pretty awesome. Plus, unlike Groupon, Jasmere focuses on nationwide deals that everyone can benefit from.
I am absolutely LOVING today's deal on Jasmere. Loving.  I love it so much that I immediately bought the household limit of 2 vouchers.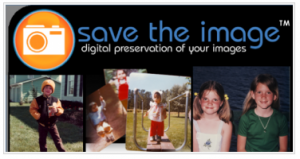 Through the weekend you can purchase a voucher for $50 worth of services from Save the Image, a company that does digital image scanning.  Right now, you can get $50 worth of their services for $20!!  And the price keeps dropping, so jump in and tell more people to make the price drop lower!! Plus, for every person you refer who makes a purchase, you get $10 to spend at Jasmere.

With your $50 voucher you can use any one of their scanning and transfer services. As an example you can:
scan approximately 275 photographs
scan approximately 130 slides or negatives
transfer 3 VHS tapes
transfer 100 feet of movie film
Now, I don't know about you, but I've been meaning to scan all my old photos and transfer my old VHSes "one of these days." Well, the likelihood of me ever having the time or the energy to scan each photo in by hand, is, like, next to nil.  Plus, sitting in front of a scanner all day is just no fun! After scanning your images, Save the Image will send them back to you digitally on a DVD, CD, external hard drive, or on a digital frame/memory card. Plus, they will also do some basic color, contrast, and sharpness correction!
Right now, they also are offering two bonuses for everyone that purchases a Jasmere voucher:
Free Bonus 1
We will upload your photos and movie film at no cost to a private gallery where you can share with family and friends as well as download the high res files!

Free Bonus 2 – Just in time for Father's Day!
Anyone purchasing a Jasmere gift code will also receive a 15% discount coupon that can be used for any of our photo gift items (mugs, canvas, photo books). We will be launching a complete line (500 items) of these items next week. In the meantime feel free to try out the custom photo gift builder by clicking one of the product categories on the left! Coupon will be good for 4 months.
If you want to sign up for this offer, head on over to Jasmere now.  The sale will be going on throughout the weekend.  The vouchers for Save the Image will be emailed out on Monday afternoon.  The vouchers must be redeemed by September 24, 2010.  You will need to pay your shipping and handling charges, which are not covered by the voucher.