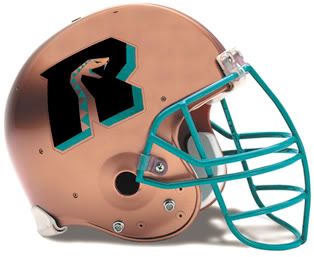 Another good Friday Freebie!
The Arizona Rattlers are giving away all 17,000 tickets for their opening game for FREE!  (That's arena football, for you non-sports people).
The Rattlers' 2010 home opener is against the Chicago Rush on Friday, April 16th at the U.S. Airways Center in downtown Phoenix. Limit is four tickets per person. Sounds like a fun family activity! For details, see the Rattlers' Official Website.
The bulk of the tickets will be distributed at both Casino Arizona locations from 11:00am to 5:00pm TOMORROW ( Saturday, April 10). Tickets will be given away on a first-come, first-serve basis until they've all been given away, so make sure you get there early!
A limited number of tickets will be available at 15 area Napa Auto Parts stores, starting at 11:00am. These will also be available on a first come, first serve basis. The locations that will have these tickets available are listed HERE.