I just came across this adorable gift tag, and I had to come right here to share it!  Amanda Joy from Joy Ever After has created this free printable gift tag for packaging a sweet treat for your neighbors: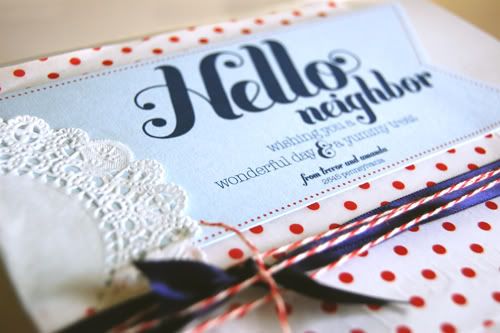 Now that I live in a good neighborhood with nice neighbors, I have actually entertained the thought of giving out some "Nice to Meet You Neighbor" treats.  This label will make my foil covered paper plates look SO much classier
Go here to download the gift tag. Thanks Amanda! Love it! Now I also seriously want to make those blueberry muffins.