Last night, Tony and I met his family for dinner at Benihana.  It was his cousin's 13th birthday, so the staff sang Happy Birthday and took this snapshot: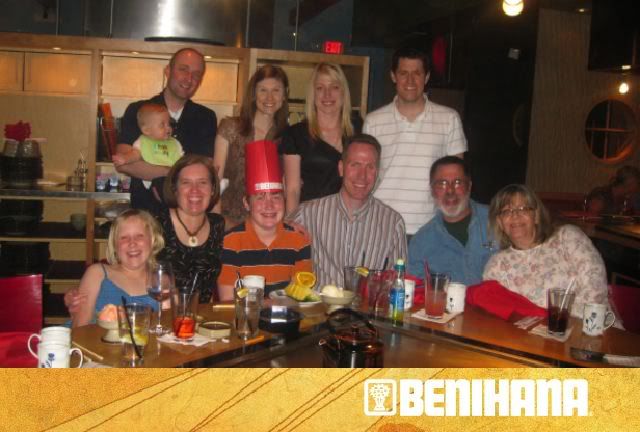 Let's see if I get this right. (relationship to Tony in parentheses)
Front row, L to R: Natalie (cousin), Monique (aunt), Jeremy (cousin), Joe (uncle), Pat (uncle), Patty (aunt)
Back row, L to R: Mason (nephew), Budd (bro-in-law), Janelle (sister), me, Tony
It was quite the crowd!