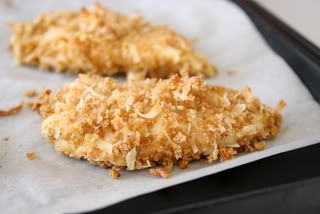 Wow. It's been a long time since I've uploaded any food pics or recipes. Which is fairly indicative of how often I've been cooking lately. Until, that is, my near-death encounter with really bad mexican food last week.
Okay, it wasn't near-death, but it did end up with me in urgent care for 5+ hours, after vomiting non-stop for 20 hours. Diagnosis: dehydration and food poisoning. Let's just say Heather won't be stepping within ten feet of a Mexican joint in a very very long time. Even looking at descriptions of Mexican food in my cookbook makes my stomach instantly queasy.

Since I've been holed up in my house "getting things done" – aka watching lectures and writing, I've pretty much been eating what's on hand. Which is good on many levels. Let me count the ways…
It's frugal. I've saved a ton by not going out to eat.
It's healthy. I haven't felt this good in ages. My tummy is thanking me a million times over. I know this is how I feel when I eat healthy, and yet I give in to peer pressure. Of the boyfriend sort  My sister says I'm a chameleon when it comes to food and that I pretty much eat however the person I'm dating eats…Which is pretty much true. Thanks to my lovely Tony, I've eaten out more in the past few months than all of last year combined.
It tastes better. I have been consistently unimpressed with restaurant food these past few months. I constantly find myself saying "I paid how much for this garbage?"
It helps free up space. I have quite the stockpile of food. Particularly frozen meat & vegetables, and if I'm going to find myself a new roommate I probably should clear out some room in the freezer for them!
That brings me to this quick and simple recipe. I was starving and needed something quick that would use ingredients already in my pantry. Plus, I needed something to use up the family size package of chicken breasts sitting in my fridge from Fresh and Easy which was on the verge of spoiling – which, by the way, I got for $1.75/lb, a total stock up price for me. Although, I have enough chicken in my freezer that I shouldn't have to stock up for a really long time. I just can't help it – I see those 50% off stickers at Fresh and Easy, do the quick calculation in my head and go OH MY GOSH, CHICKEN BREAST FOR LESS THAN $1.99/lb, MUST BUY. I do eat a lot of chicken, but seriously, the growing stack in my freezer is telling me that I need to stop shopping for a while.
On to the recipe. It comes from the newest addition to my cookbook library, Gourmet Nutrition. I could go on and on about how I love this book, but I'll save that for another post. This one is already getting too long
Baked Chicken Strips
Baked chicken breasts are a bar or pub favorite usually high in processed carbs and hydrogenated fats. In this recipe, we lightly bread the chicken with whole grain crumbs and coconut for a nutritious and tasty coating.
Ingredients:
6 oz Boneless skinless chicken breast (cut into 1/2 inch strips)
2 pinches salt
1 pinch pepper
1 pinch paprika
1 egg
2 tbsp water
1/4 cup coarse whole wheat breadcrumbs
1/4 cup unsweetened coconut
cooking spray
Instructions:
Preheat the oven to 350F. Season chicken evenly with salt, pepper and paprika. Add the egg and water to the mixing bowl, whisk together well and set aside.  Mix the breadcrumbs and coconut together in a separate mixing bowl and set aside.
Dip the chicken in the egg and toss until coated completely. Remove and allow excess to drip off for 1 to 2 second and then place directly into the breadcrumbs/coconut mixture. Roll until nicely coated. Lightly coat a cookie sheet with spray and place the strips onto the tray and then into the oven. Bake until golden brown or cooked through (about 15 minutes). You can remove the largest strip and cut it in half to check doneness.
Serves 1 large or 2 small.
Heather's note: I quadrupled the recipe (I made three baking sheets! hehe) and adjusted the ingredients accordingly. It turns out I didn't need to use so many eggs – two would have been fine. I used whole wheat Panko crumbs (Ian's brand) that I keep in my pantry for the bread crumbs, and it turned out perfect. For not being a coconut fan, I REALLY liked the subtle hint of coconut in the coating. These strips were perfectly moist after 15 minutes in the oven. I've been using the George Foreman so much, I forgot what juicy chicken was supposed to taste like!!