Last week I wasn't able to use the Michael's 50% coupon on brushes since brushes were already marked down 30%, and the coupon was only good on regular priced items. But I was able to make myself an inexpensive Sephora-inspired brush holder. Look at me, getting all crafty.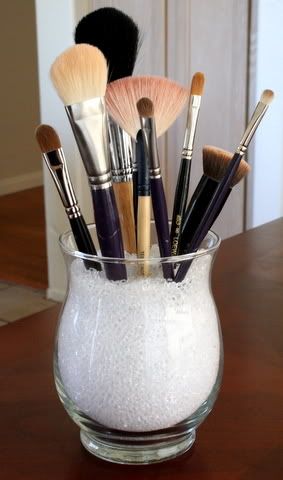 Total Cost for brush holder:
Vase: 1.99 – 50% = $0.99
Colorfill Vase Filler: $5.99 – 50% = $2.99
Total OOP: $4.29
P.S. You can print out another Michael's 50% coupon good through tomorrow over here.