Mike and I spent the weekend with my folks up at the cabin, and today we drove out to Long Lake. To tell you the truth, Long Lake is one UGLY lake. Mike asked me why I was taking pictures of milk weeds — I told him everything else was too boring.
Here's a cute picture of my parents. It's also very deceptive. You'd never know that there was NO FISHING involved.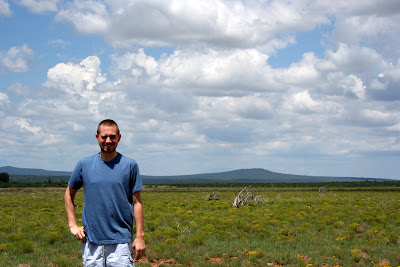 Here's my lovely boyfriend sporting his scruffy hobo look. We stopped on the side of the road and snapped this shot. The drive out there is pretty scenic, especially on a cloudy day like today. Too bad the lake itself is as boring as it gets.
I also figured out a new trick today. Click on any of the pictures above and it will take you to my picasa web album, where you can view a larger size and other pics from today's trip.