(Love ya sis!) I know you love Nordstrom Rack just as much, if not more than me! (P.S. Don't hate me because of the AMAZING deals I got!)
Yesterday, I suddenly had the urge to go buy a new dress and some close-toed shoes, since it's not exactly tank top dress and flip-flop season. I realized that I really am sick of wearing jeans everyday, and I miss my dresses, so off to Nordstrom Rack I went. Who would have thought that I, Heather Stanfield, would have turned into a dress wearing, high heel loving, dangly earring sporting, girly girl?
Little did I know, that for the past week, Nordstrom Rack has been having this amazing sale…50% off all regular priced dresses, and 25% off all other clothes…plus there were soooooo many other markdowns it was unreal. I found two dresses that I absolutely love. And some new shoes!! The shoes, of course, were regular priced and more than the dresses combined. Go figure.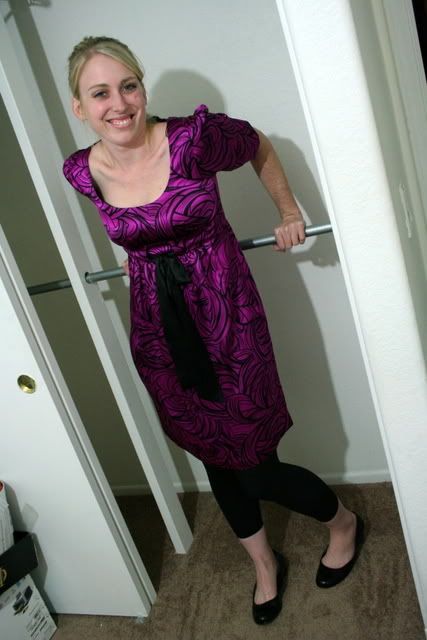 This one was marked $40, so I got it for $20 after the discount! Woot! It's all satiny and gorgeous, and I love it.
And this one was 60% off the lowest marked price, so I got it for $12! I love the color, it's a nice bright blue, and it can be worn in the summer sans tights as well.
And those are my new shoes too. They're shiny and black with a little bow accent and a cute little heel.
So that's my exciting trip to Nordstrom Rack! I got everything I was hoping for, and more!