Is there anything more beautiful than 42 bottles of FREE evian water? I think not.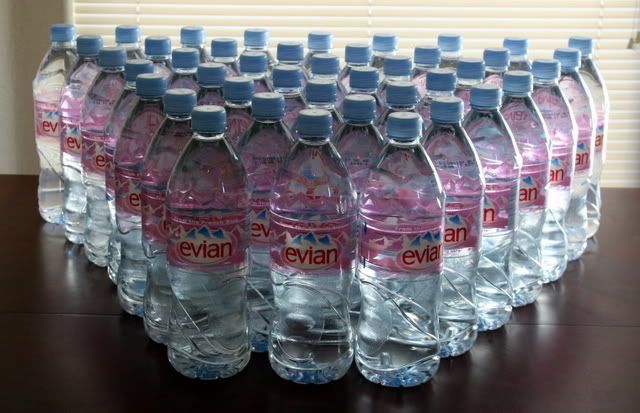 These are the gigando 1-liter bottles, so that's a lot of water! Retail Value: $1.69. So I've saved myself $70.98 this week.
These lovelies were on sale BOGO free at CVS…and I just so happened to have 21 coupons for BOGO free that expire on Dec. 31st, that, coincidentally enough, I had snagged from CVS. Limit 4 per transaction…so this involved quite a few trips to CVS this week…but ever so worth it. Of all the things to stockpile, I think water is probably the MOST useful!!