Here are some of the pictures from my hike on Saturday. I didn't expect any of them to turn out, since it was so overcast and the lighting was horrible. Thankfully, a few did!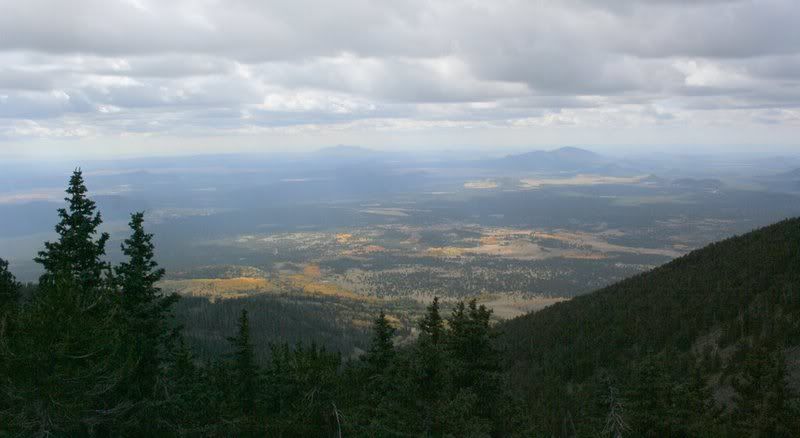 This is the first sweeping view of Flagstaff that you can see from the trail. This time of year you get the nice golden yellow backdrop from the changing Aspen.

This is the saddle. This is also where it turned biting cold, without the shelter of the trees.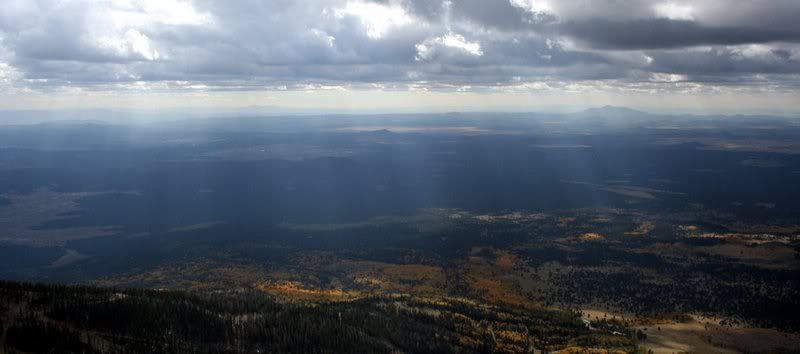 I liked this shot, with the rays of light peaking out from the clouds (you almost expect to hear that "aaaaaaaa" sound)

This is by far my favorite shot. I literally had two seconds to pull out my camera and snap this shot before the light went away. This may have been the first "false" peak?

My attempt at a silhouette.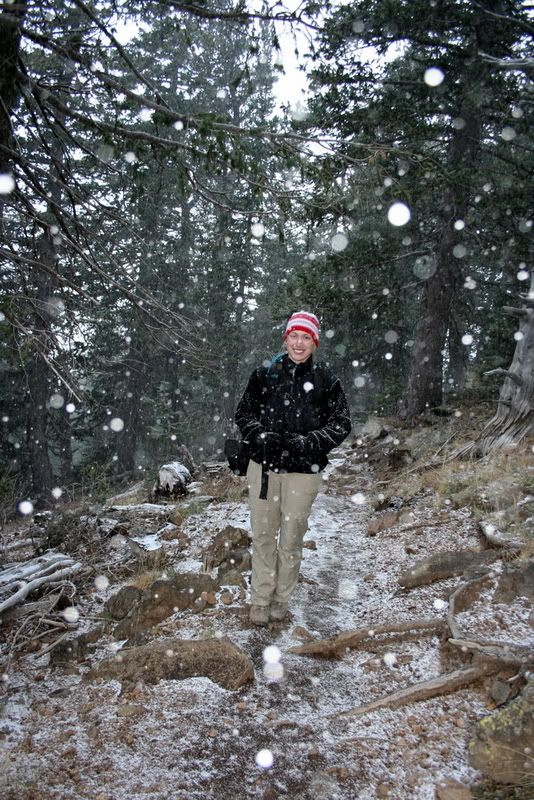 And here is proof that it snowed on us on the way down! Brrrrrr!