Hello from Oregon! I'm up here on a family vacation with my dad, Brooks & Hannah. We're visiting my grandparents, who live about 4 hours south of Portland, in a coastal town called Lakeside.
We flew into Portland Saturday night and met my grandparents at a hotel near the airport. On Sunday we drove up to Washington to visit Mt. St. Helen. On the way, we stopped at Multnomah Falls. At 600 ft, it's the second highest year-round waterfall in the U.S. We then drove all the way back to Lakeside and didn't get in until 2 in the morning.
It's freezing here! I thought it would be a nice break from the 115 degree heat in Phoenix, but I'm a little too cold here. It's 63 during the day and mid-50s at night. And then near the beach it's of course much colder. You can't even go walking along the beach without getting windburned and chilled to the bone. It's wonderful for sleeping though. I love having the windows open and burying under thick heavy blankets. Much better than waking up in a pool of sweat.
Here are some pictures from Sunday. I am having to work with dial up, and it takes f-o-r-e-v-e-r to access the internet and upload photos — so I'll have to wait till I get home before I post the rest of the photos on Picasa.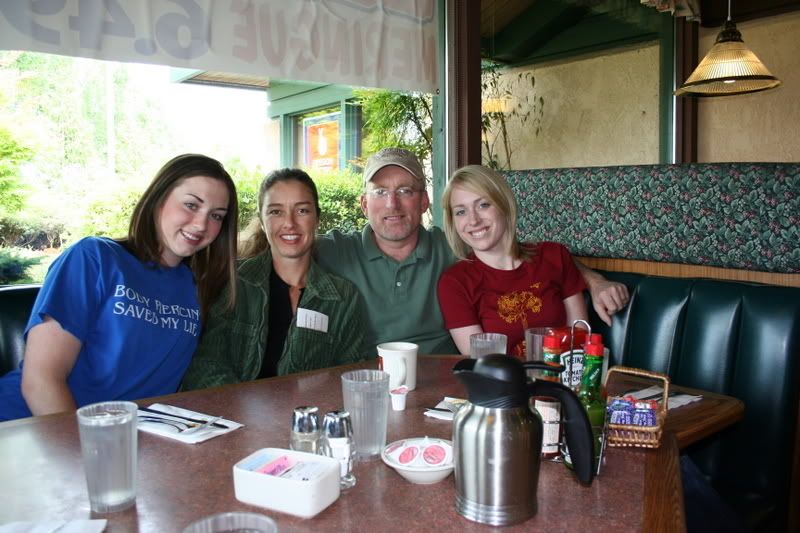 Our first morning in Oregon: Breakfast at Shari's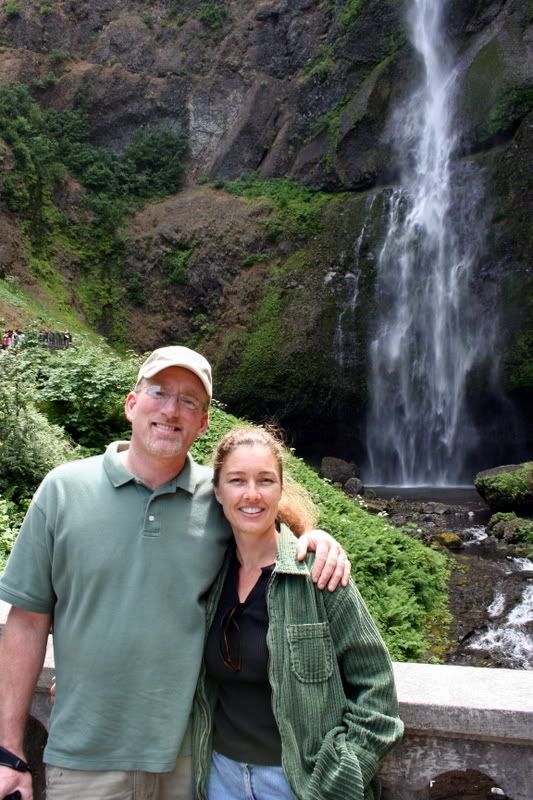 Dad & Brooks at Multnomah Falls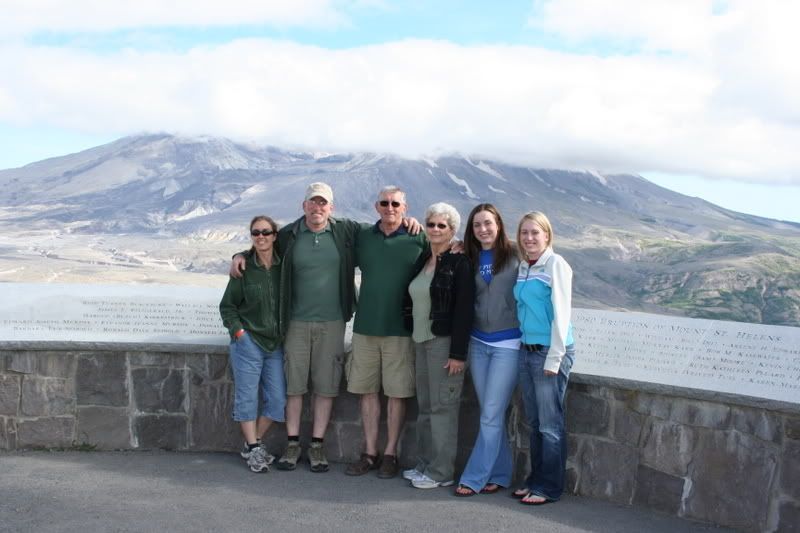 The Stanfield family at Mt. St. Helen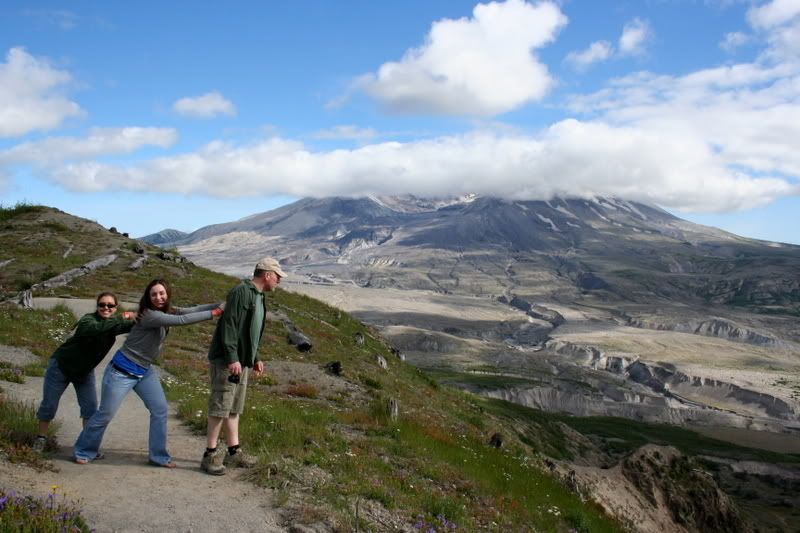 My family being goofy: Sacrificing dad to the volcano gods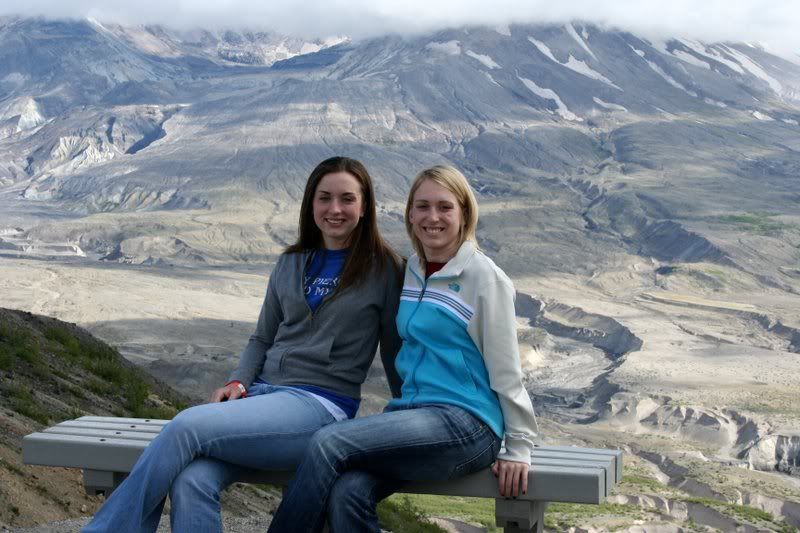 Sisters at Mt. St. Helen