On Tuesday we went to see the Redwoods in Crescent City, California. Them are some big trees! Here is Hannah & Brooks standing next to a large tree trunk: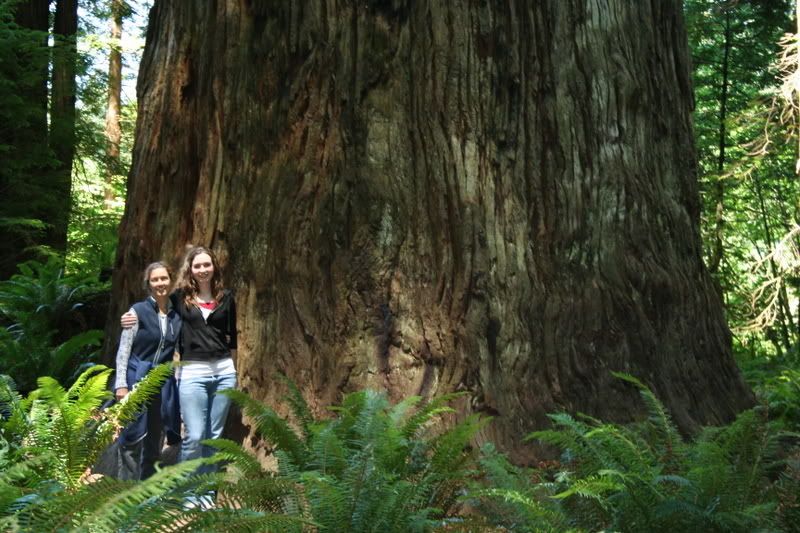 And here I am atop an overturned tree root:
Today I went fishing and crabbing with my dad & Grandpa in Winchester Bay (just down the street from my grandparent's house). Unfortunately, it's not crabbing season, so we didn't catch any keepers. We knew that going out there, but it was fun trying anyway. Plus it was a gorgeous sunny day (the first day I've been here where it was in the 70's), so it was nice getting out on the water. My dad did catch a flounder though. It was crazy watching him reel it in. I've never seen a flounder before. They're kind of crazy looking, and they just lay on their side without struggling at all. Dad said it felt like reeling in a 20 lb plank from the ocean floor (luckily it was only 26 ft to the bottom).
This is Dad holding his prize before he threw it back in: