Wow, I'm having a really good day! First a free Ipod. Then I randomly check ABC15's Deal of the Day…and sure enough, today the first 50 people to line up at IKEA score a free LYNGBY rug. The LYNGBY is a 5′ 7″ x 7′ 10″ wool rug that's easy to clean and perfect for a living or dining room. Better yet, it's a $99 value!!! And lucky for me IKEA is just down the road…You should have seen all the eager beavers lining up to get that rug. Oh boy, some people had left work, others had driven all the way across town, all at a chance to get this rug!
This has got to be my best freebie yet! And unlike the Ipod shuffle, it's H-U-G-E! Look how well it matches my love sac: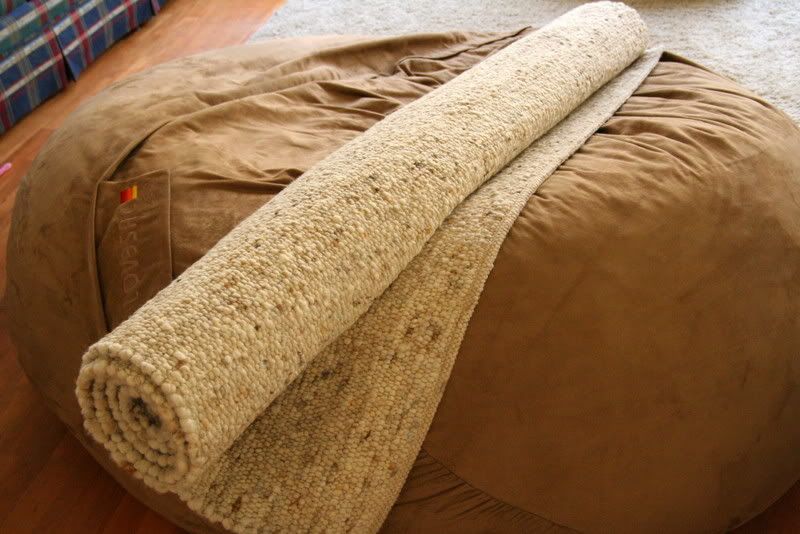 My FREE rug from IKEA: a $99 value!

And that's not all! I just read that the local hispanic newspaper (the La Voz) has FREE La Victoria salsa coupons in it! Wow, I'm all over those! Can we say 50 free bottles of salsa? Muahahahahahaha.