I must have been a very good girl this year to deserve so many wonderful presents. My roomates will be shocked when they come home. Why? Well, for one the house is in an ultra-clean state. Something that is much simpler to accomplish without two boys being around =-). And secondly, the kitchen has undergone a facelift: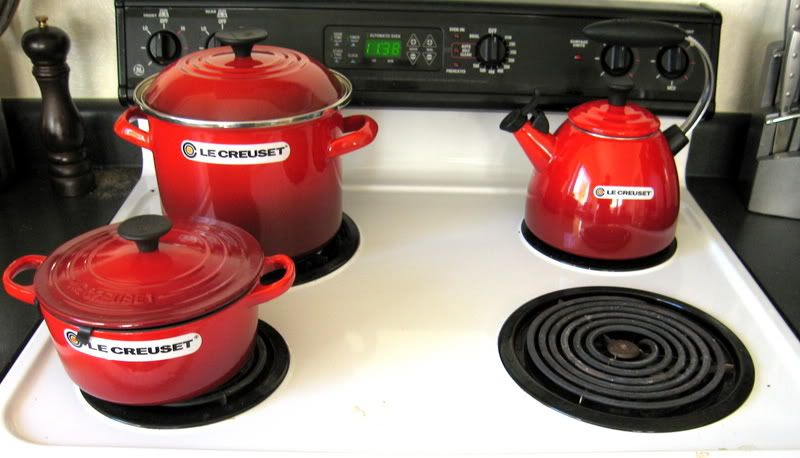 I never thought I'd see Le Creuset on my stovetop until I married and put it on my registry!! I was joking with my mom and grandma that they must have just given up on that idea (me ever having a registry) and started my Le Creuset collection early
There's something about the color red that brightens up any kitchen, wouldn't you agree? *GRIN*
Really, I am a very fortunate girl. While I may not be spending this Christmas in a tropical location on some exotic beach in another country, I am surrounded by my family and close friends who I love dearly, and for that I give thanks.