This past weekend Mark and I hiked (what I consider to be) the mother lode of the Grand Canyon: Havasu Falls in the Havasupai Indian Reservation. It's late and I'm too tired to hash out the details of the trip, so feast your eyes on some of the pictures for now.
Navajo Falls: Navajo Falls is the first of three major waterfalls in Havasu Canyon. Only the upper part of the falls is visible from the trail. To get close enough for this shot, you have to hike down a spur trail to the base of the waterfall, cross the creek on a makeshift bridge, and wade into the middle of the pool. Doesn't it look like I'm in front of a blue screen?
Havasu Falls: The first glimpse of Havasu Falls from the trail. And what a glimpse it is — gorgeous blue-green waters crashing down from smooth travestine rock walls into a crystal clear pool 100 ft below.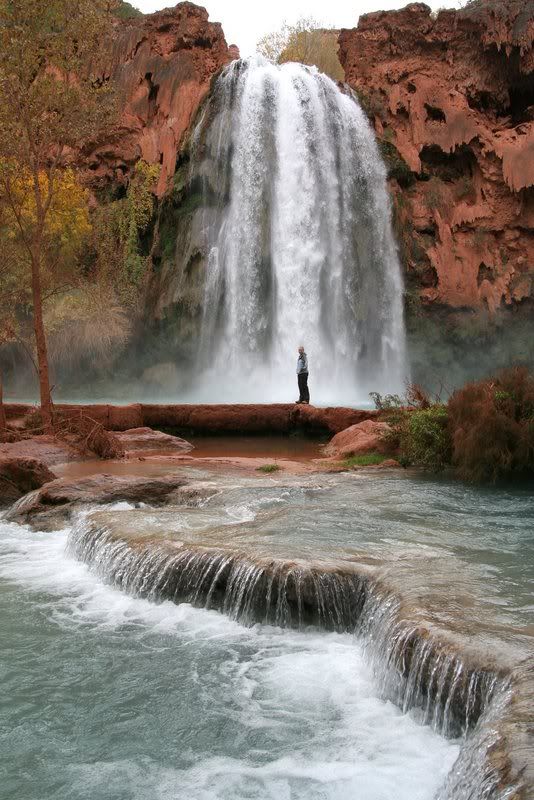 Beneath Havasu Falls: Perched on a travertine bridge beneath Havasu Falls, I found myself in total awe of the speed and power of this mighty natural wonder.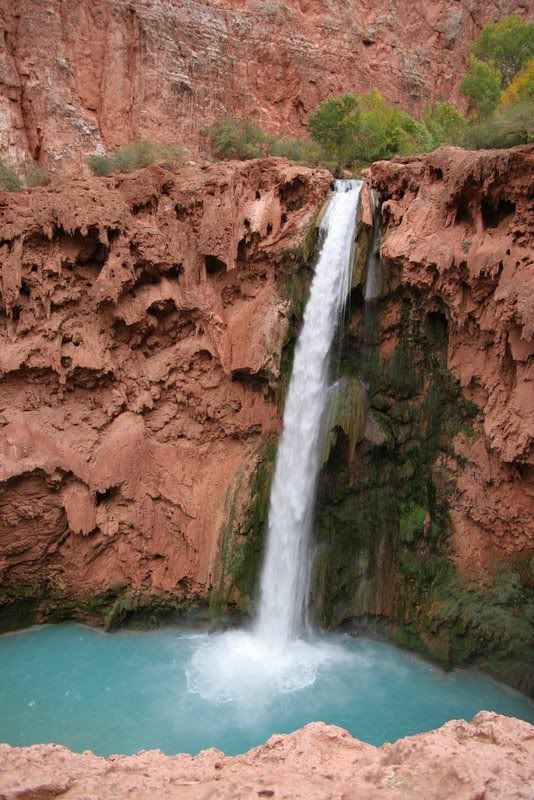 Mooney Falls: At a magnificent height of 200 ft, Mooney Falls is the third and tallest of the waterfalls in Havasu Canyon.
Havasu Campground: Campsites are nestled along both sides of a stream, beneath Cottonwood trees still decked out in autumnal glory.