On Sunday we drove up to Flagstaff to see the fall colors. We were planning on hiking the Inner Basin Trail, but the rain and ugly thunderclouds deterred us from a lengthy hike. So we just moseyed down the trail a bit and then puttered around downtown. We ate dinner at the Beaver Street Brewery, where the sausage platter comes highly recommended =)
We did get some nice pictures of the yellow aspen. I had never been to the Inner Basin, but the campgrounds are very nice, and this is a gorgeous time of year for hiking or camping up there. The scent of fresh pine was a nice change of pace from the smog and pollution I ingest everyday.
You can't really tell, but in this picture rain is pouring down on me. This is the point where we decided to turn around.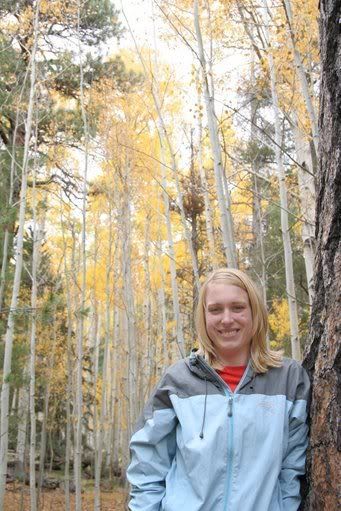 Here is Mark at that same spot. He was worried about me getting raindrops in his lens.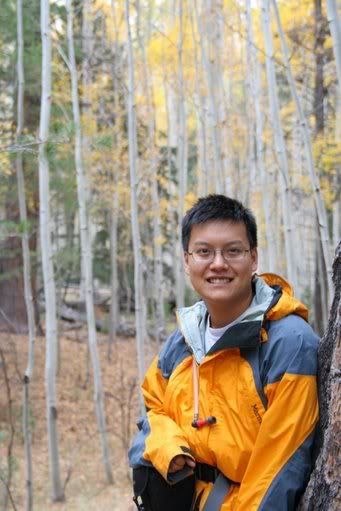 And here is a panorama that I took near the base of the trail. Had the sun been out, we could have taken some gorgeous pictures here.