I was waiting to post an update from our Zion trip until I finished processing all the pictures. We took literally hundreds of pictures over 3-4 days, so it's hard for me to choose which ones to post. I think I've narrowed it down to a decent selection.
The first day we hiked Angel's Landing — what one of the bus drivers called the "testosterone hike." This is an excellent description. Throngs of people hike to the top of Angel's Landing to prove their manhood (or womanhood in my case). The 5-mile trail is rated strenuous and is not recommended for anyone fearful of heights. There's a point where you hike along a narrow, 3-foot-wide ridge with a 1500-foot sheer drop on either side to the canyon below. One false move, and S-P-L-A-T. It is probably the most hairball hike I have ever done. My heart was racing, and I actually began doing my slight hyperventilation thing that I do at extreme heights. It also didn't help that the wind was blowing 100 miles an hour that day.
Here is a group shot (minus Mark, the photographer) just before we head up the last stretch, with Angel's Landing behind us.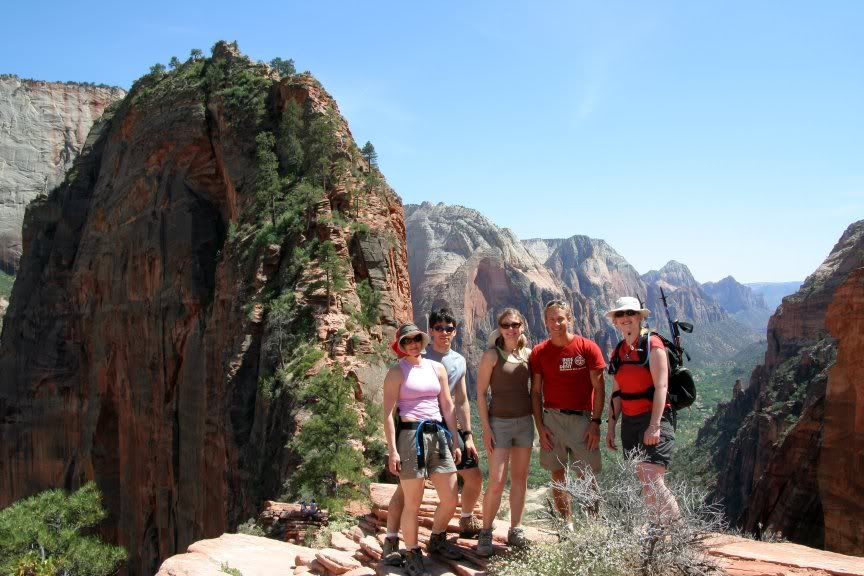 Here is a shot of Zion Canyon I took while hanging on to the chains with a white-knuckled death grip.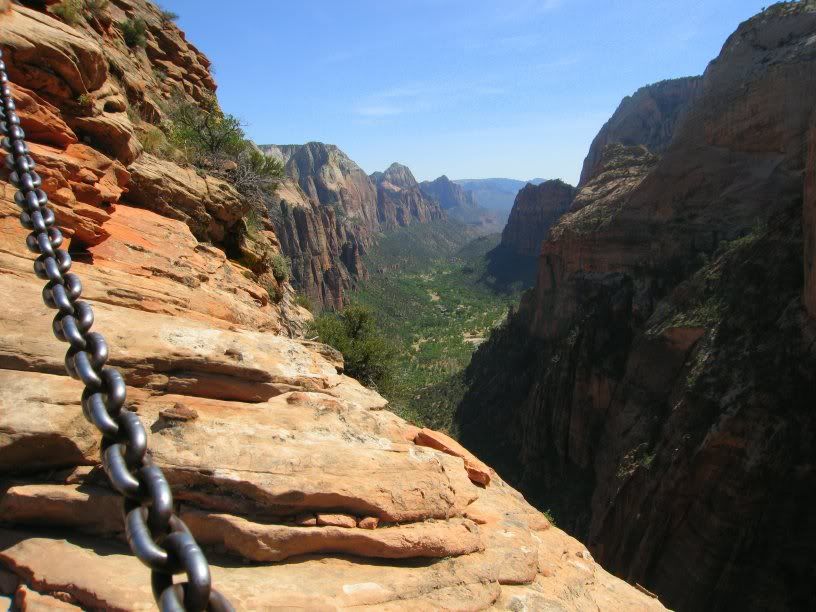 Here's Mark demonstrating the climbing technique.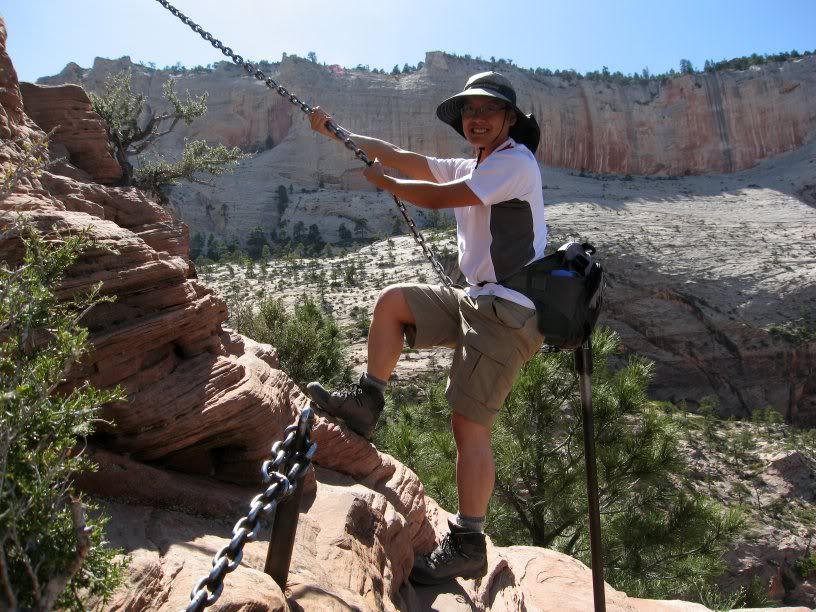 This is an overview of Angel's Landing, taken from Observation Point (a hike we did another day). I think this shot best illustrates the death-defying trail along that ridge.

This is a shot of the 21 switchbacks you have to climb to get to Angel's Landing. They're named Walter's Wiggles, after the first park custodian.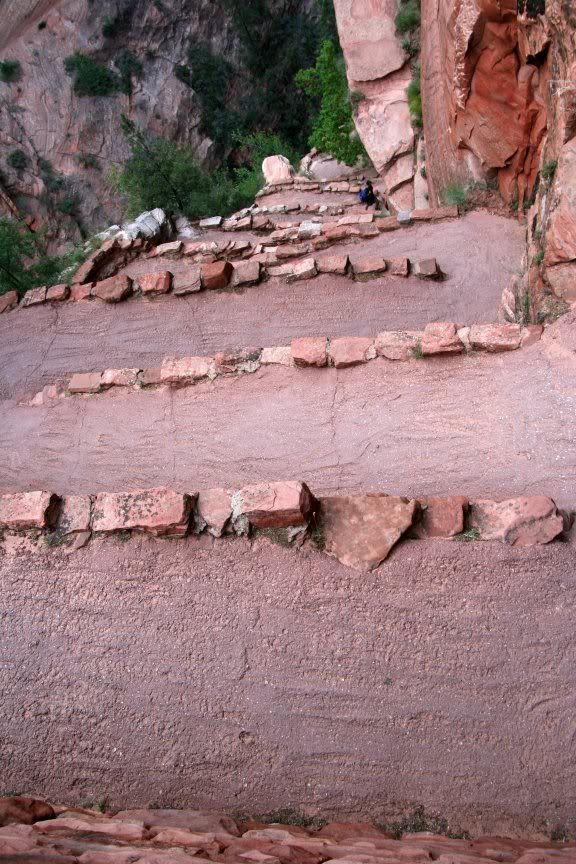 Here we are making our way down Walter's Wiggles, glad to have solid, paved ground under our feet. You know you're at a National Park when even the most ridiculously steep trails are paved.